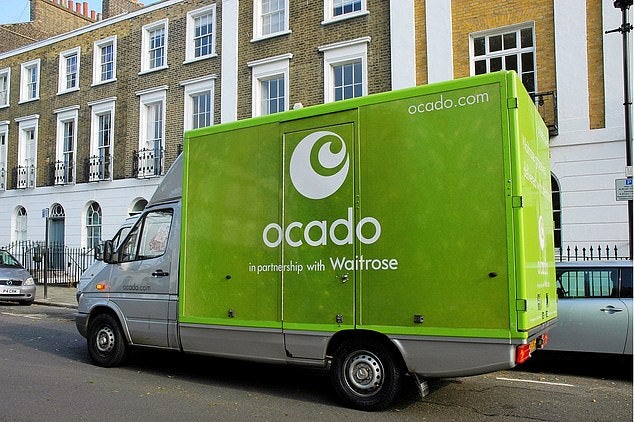 UK-based online supermarket Ocado today announced that its full-year profit forecast has increased by 35% in the final quarter of 2020.
Ocado said in a trading statement that revenues for the final financial quarter reached £579.6m, up by 35% from the same period last year, after the retailer formed a partnership with UK-based supermarket Marks & Spencer (M&S) in September this year.
It is now expecting full-year earnings before tax, interest, amortisation and depreciation to be more than £70m. This is an increase from last month's forecast, which predicted that the company would see profits of £60m.
Average order numbers per week saw a 3% increase from the same period last year to 360,000, with the company's warehouse processing over 130,000 orders per-week by the end of the quarter.
Ocado said: "Increased social-distancing restrictions, in place nationally since early November, contributed to continued strong trading performance at Ocado retail.
"Customers continue to embrace the full M&S range with the biggest selling lines coming from everyday essentials in the M&S fresh categories."
Ocado Retail chairman Tim Steiner said: "We enter the holiday period with confidence and look ahead to better times for all in 2021."
Industry response
Some industry experts have attributed Ocado's final quarter increase to the second wave of Covid-19, which brought further restrictions to UK-based retail and meant many consumers turned to online shopping for food deliveries.
UK-based financial services company Hargreaves Lansdown equity analyst Sophie Lund-Yates said: "Ocado Retail is in the enviable position of being able to say lockdowns help sales. As new restrictions came into force in early November, people once again logged-in en masse for their grocery shopping, to avoid having to visit a physical shop.
"Shopping habits are a little less heady than the first lockdown, with the average spend normalisation, but it's hard to argue with a 35% rise in overall retail revenue."
Ocado's value on the UK-stock market
Despite this news, Ocado shares were down by over 5% this morning. Some industry experts have attributed this to Ocado stating in today's statement that sales and earnings in the next financial year are dependent on the speed of which "trading normalises".
Another reason stocks could be falling is because of Ocado's partnership with M&S, which sells products at a higher price than competitors such as Tesco and Asda. Consumers may be switching to cheaper options in the coming months, as the Covid-19 coronavirus pandemic still leaves many in financial uncertainty.
Ocado's shares are currently standing at 2326p, almost three months after the retailer reached a stock price height of 2893p per share at the end of September.