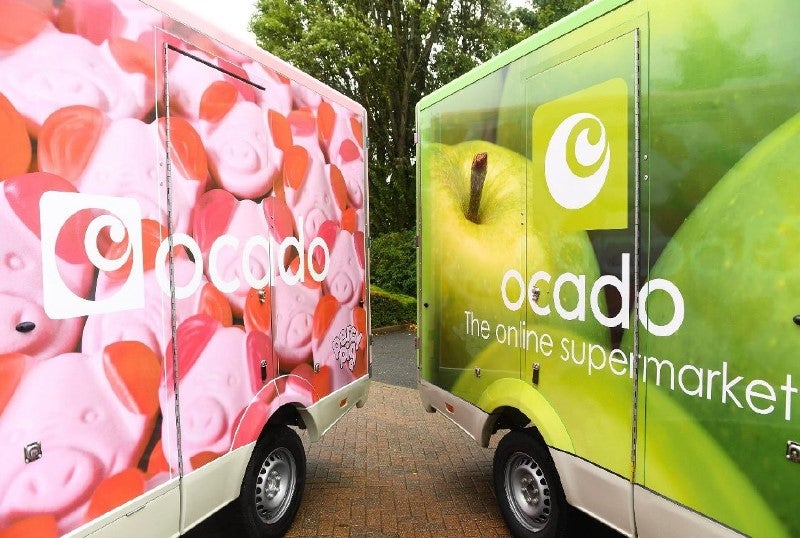 UK-based online grocer Ocado said today that its switch from delivering for Waitrose to delivering for Marks & Spencer (M&S) has seen "success", with customers booking slots for M&S-branded groceries weeks in advance. 
The food retailer saw a sharp rise in third quarter revenue as a result of higher average spend and increased weekly orders of 9.6% since joining with M&S. Ocado's revenue in the 13 weeks to 30 August grew by 52% to £587.3m.
Ocado retail chief executive Melanie Smith said: "We can now offer customers more choice and better value than ever before, wider ranges than any traditional retailer, and thousands of products that are only available online through Ocado.com."
Ocado noted that it has benefited from strong demand for online shopping amid the Covid-19 coronavirus pandemic, particularly as the UK lockdown drove consumers to shop from home. 
Ocado's switchover to M&S
Earlier this month, Ocado ended its 18-year commitment to Waitrose and began delivering for M&S.
The new partnership was revealed in February 2019, after M&S acquired a 50% stake in Ocado for £750m. 
The service initially received criticism when it first launched earlier this month due to complaints that customers' orders were being cancelled. 
Now, however, Ocado said that demand for the new M&S range is high, "driving both an increase in the number of products in customer baskets and strong forward demand". 
Industry response
Edison Group director Russel Pointon told Retail Insight Network that Ocado's latest financial update saw success that could be attributed to the M&S takeover.
Pointon said: "Ocado´s third quarter update, which covers the 13 weeks until August 30th was very strong as the online grocery retailer has seen revenue increase by 52% to £587.3m as the company continued to benefit from lockdown as people remained at home due to the pandemic. Quite remarkably, the average number of orders per week rose 9.6% to 345,000.
"Clearly, the new joint venture with Marks & Spencer has started on a positive note as the retailer announced customers are now buying more M&S own-branded products from Ocado than they bought Waitrose own-brand.
"Nevertheless, the growth rate is likely to slow as people are encouraged to go back to work and eat out more, therefore less food will be likely consumed at home. It is also worth highlighting that although the retailer´s CFC´s (distribution centres) have managed to navigate the extra demand, they are running at a high level of capacity.
"Going forward, investors will be keeping a close eye on the company's level of demand and if it can be sustained, particularly following the extensive advertising campaign ahead of the launch."
Ocado's share price
Ocado's share price has gained 79.91% stock since January, while competitors such as Tesco, Morrisons, and Sainsbury's are down on the year. 
As of today, the retailer's share price stands at around 2500p.