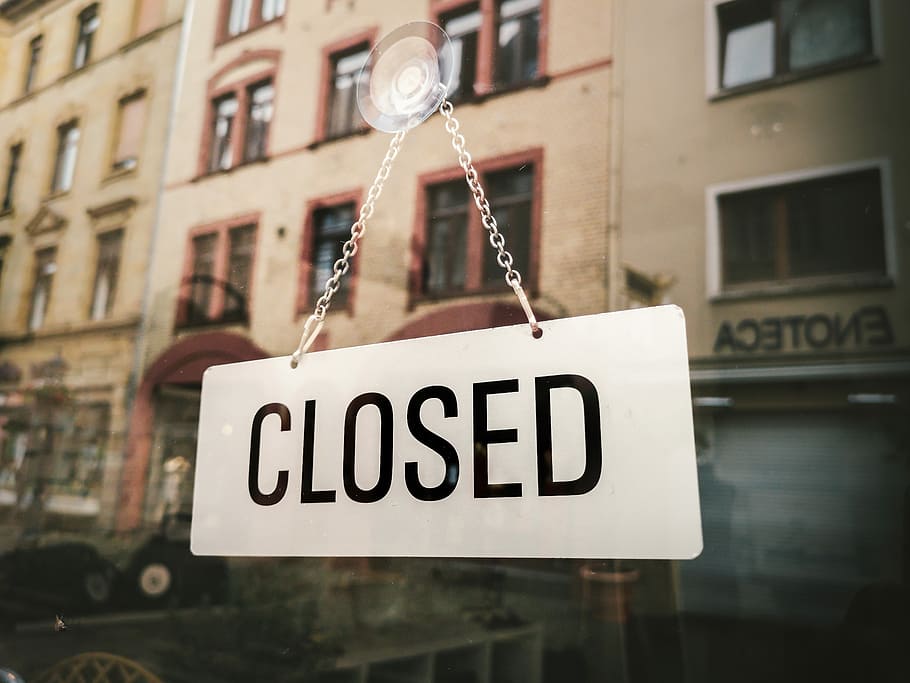 Last month, UK government borrowing hit an all-time high of £62.7bn due to outlay for Covid-19 coronavirus pandemic relief, 56.1% more than the £22.5bn borrowed in the previous financial year.
The surge in borrowing follows the UK entering lockdown to stop the spread of the virus, with many employees being furloughed as non-essential services were ordered to shut down. Subsequently, retail sales have plummeted by a record of 18.1%.
According to the Office for National Statistics (ONS), all sectors saw a monthly decline in volume sales except for sales of non-store retailing and alcohol stores. Clothing stores saw the steepest declines for both March and April, with sales falling by 50.2% compared with March, which had already fallen by 34.9% from February.
Online retail sales, however, reached a record high of 30.7% in April; an increase from March's record of 22.4%. Food stores especially saw a large increase in online spending.
ONS noted: "While we see record declines in total retail sales, there was a high percentage of stores that shifted to completely online sales. With the temporary closure of their stores, the shift to online has resulted in record proportions of online spending for all stores. Online-only retailers, who were already operating online, were the only exception to this."
Experts respond: The benefits of e-commerce
ONS deputy national statistician for economic statistics Jonathan Athow said: "The effects of Covid-19 have contributed to a record monthly fall in retail sales of nearly a fifth. Fuel and clothing sales fell significantly while spending on food also dropped after the surge from the panic buying seen [in the previous] month.
"Online shopping has again surged as people purchased goods from their homes."
Retail Economics chief executive Richard Lim said: "Consumers shifted their spending online by record amounts, benefiting those retailers with the slickest e-commerce operations and who managed to cope with the shift in demand. Online grocery retailers were one of the major beneficiaries as they worked at an incredible pace to boost capacity."
University of Salford Business School retail expert Dr Gordon Fletcher said: "The last eight weeks have brought a series of high-profile collapses in the fashion sector. Oasis, Warehouse, Debenhams, Cath Kidston and Laura Ashley reveal how immediately vulnerable so many clothing and non-food retailers were to physically shut down.
"These and other brands have shown how many retailers are not moving quickly enough to a full e-commerce experience. The inability to pivot can be seen with a 50% drop in April clothing sales in comparison to March. March too was itself a poor month with a drop of 30% against February sales."
"With high street clothing stores closed, these percentages highlight a combination of decreased consumer interest and the lack of a full online offering. This is a real threat to the picture of the high street that will emerge from recovery but also does represent a real opportunity for innovators who can reimagine the retail fashion experience online and offline."
Future of retail at jeopardy
A report released by the Centre for Economics and Business Research (CEBR) earlier this week claimed that business recovery time is anticipated to be at 28 weeks, with one in ten businesses in the retail sector facing imminent collapse.
Survey results from the report said that the longer the lockdown lasts, the longer it will take for businesses to rebuild.
With sales reaching a record low-point last month, building on March's low record, it could be May could bring yet another record of low sales for the UK retail industry. In the past week alone, fashion chain Burberry revealed a profit decline of 57%, forcing the company to cancel its final dividend, and the Urban Outfitters group posted a preliminary net loss of $138m in the three months to 30 April.