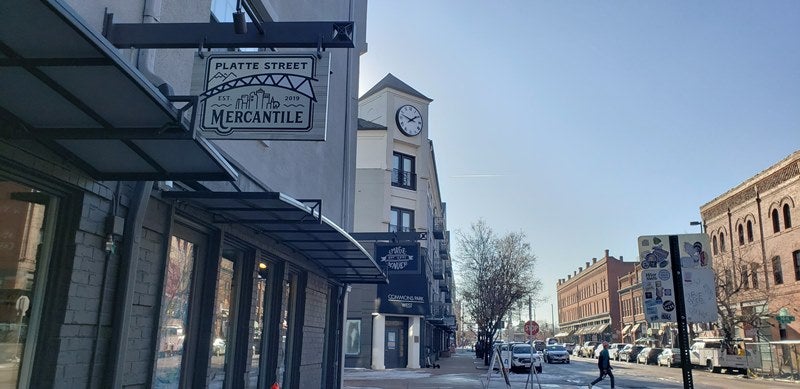 Women-owned convenience store Platte Street Mercantile has opened at 1620 Platte St. near the Highlands pedestrian bridge intersection, Denver US.
The self-serve, cashless store features packaged meals, beverages, snacks and limited grocery items.
The store is co-owned by Impulsify CEO and founder Janine Williams and Impulsify Retail Design VP Tammy Williams.
Janine Williams said: "Think Little House on the Prairie meets urban tech community!
"We are excited to finally open our doors and welcome this neighbourhood to Platte Street Mercantile."
Denver-based software company Impulsify has developed the ImpulsePoint retail management system and the ShopPoP self-pay kiosk solution.
The retail management system captures Consumer Product Goods (CPG) data, which is used in designing markets and convenience stores.
Platte Street Mercantile has been designed by Tammy using a combined retail art and science approach.
The new store leverages Impulsify's self-pay kiosk solution to streamline the shopping experience. The purchases are automated to facilitate a fast checkout.
Besides offering affordable food and beverage options, the store acts as a learning lab for Impulsify employees, retail strategies and technology.
In a statement, the company said: "Platte Street Mercantile's 'hello, neighbor' branding concept and commitment to 'Lunch under $10' is a long-awaited addition to the Platte Street community where popular dining and high-end culinary options are popular – but no nearby grocery or retail market for essential, everyday grab-and-go convenience."