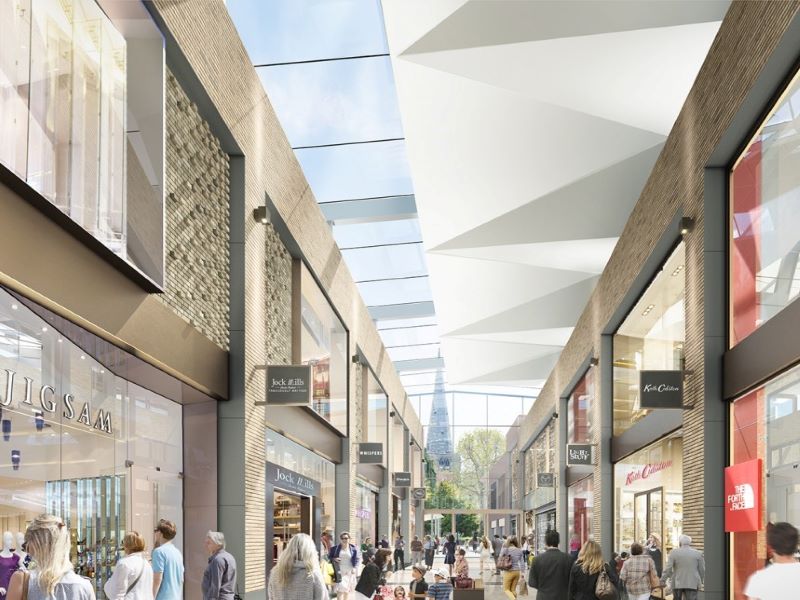 UK shop prices fell by 1.3% in July, indicating a slower deflation rate than in June when prices fell 1.6% according to figures from the British Retail Consortium (BRC) and data firm Nielsen. July also had the highest surge in retail sales since April 2019, according to a survey conducted by the Confederation of British Industry (CBI).
Alongside the shop price deflation, non-food products dropped in value, falling by 2.9%, while food inflation remained at 1.5% for the third consecutive month.
BRC chief executive Helen Dickinson OBE said: "Despite firms facing increasing costs, shop prices continued to fall in July, albeit at a reduced pace compared to the previous month. This was driven by a slower decline in non-food prices; sectors which saw a release of pent-up demand, such as electricals and furniture, saw fewer promotions.
"On the other hand, sectors where consumer spending remains weak are under significant pressure – for instance, prices for health and beauty products barely moved.
"Falling prices at tills is good news for shoppers, and will hopefully tempt more people onto our high streets and retail destinations. This remains a difficult time for the industry as a whole and [the] Government could help to mitigate this by supporting retailers and landlords over rent costs and taking action to boost consumer demand. Without this, we may see many more store closures and subsequent job losses."
Nielsen head of retailer and business insight Mike Watkins said: "There was no further upwards pressure on shop prices in food during July and deflation continues across the non-food channels. Now that all of retail has re-opened for business, keeping prices stable will be important as it's going to be difficult for retailers to second-guess the strength of consumer spending with social distancing measures continuing, and consumer confidence still low."
Retail sales see highest figures since April 2019
The CBI monthly retail sales balance rose from -37% in June to +4% in July, the highest figure since April 2019.
According to the CBI survey, which surveyed 61 retail chains, retailers that work in the grocery, hardware and DIY sectors were the only sectors to see year-on-year growth.
CBI chief economist Rain Newton-Smith said: "It's great to see retail sales stabilise this month, but this doesn't tell the whole story. The crisis has created winners and losers within the retail sector and for some businesses, the picture remains bleak.
"The re-opening of non-essential retail was a vital step towards recovery but it isn't a cure-all. The government has provided critical support for firms and jobs throughout the crisis. […] Ongoing financial pressures are a major challenge for some retailers, and additional direct support to shore up cash flow, such as extension of business rates relief, should be considered."
Retail sales were found to account for less than a fifth of household spending. Other sectors such as bars and restaurants, which reopened in England on 4 July, have experienced a subdued demand.
Labour's shadow minister for business, energy, and industrial strategy Ed Miliband said: "While it's welcome that retail sales figures are up, we cannot be complacent with many parts of the sector still struggling. These figures reinforce the cause for concern for many non-food retailers including clothing, furniture, and shoe shops.
"The UK is facing the biggest recession in 300 years and we are seeing a wave of redundancies. High streets are the backbone of communities across the country, and their continued vitality is absolutely essential to local economies and livelihoods."
According to the CBI, August is expected to see a weaker sales performance than July.