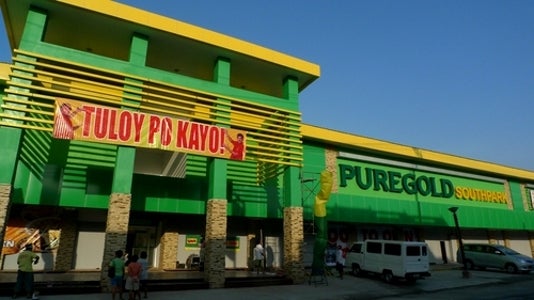 Philippines-based supermarket chain Puregold Price Club has bought retail chain Parco Supermarket, further expanding its chain of wholesale and retail shops in the nation.
The company has purchased all the outstanding shares of stocks of Gant Group of Companies of the Ong family which operates Parco Supermarket.
The chain has bought 19 operating Parco supermarkets: 12 stores in Metro Manila, three stores in north of Metro Manila and four stores in south of Metro Manila.
Puregold did not reveal the exact acquisition price, but said that it was worth less than 10% of the book value of the firm as of the end of the first quarter of 2012.
"This acquisition transaction involving the 19 Parco supermarkets closely came after the approval by the stockholders on May 8, 2012, of the acquisition of 100 percent equity interest of the sellers in Kareila Management Corp., operator of the S&R warehouse membership shopping clubs in six locations in Metro Manila, Pampanga and Cebu," the company said in a statement to the Philippine Stock Exchange.
Meanwhile, the retailer said it expects to finalise the payment for the acquisition of the S&R warehouse membership shopping chain by the end of June 2012.
With the two acquisitions, Puregold now operates a total of 131 outlets, comprising 106 Puregold stores, 19 Parco Supermarkets and six S&R membership shopping clubs.
In terms of geographic locations, 71 of the 131 stores are in Metro Manila, 22 stores north of Metro Manila, 37 stores south of Metro Manila and one store in the Visayas.
The chain's Puregold Price Club hypermarkets cater to both resellers and retail market, while Puregold Jr. Supermarkets and Puregold Extra discount stores caters to retail consumers.
Image: The firm has acquired 19 operating Parco supermarkets: 12 stores in Metro Manila, three stores in north of Metro Manila and four stores in south of Metro Manila. Photo: Puregold Price Club