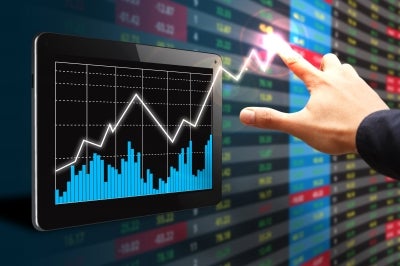 Australian retail sales increased a seasonally adjusted 0.2% in February from the previous month, according to the data released by Australian Bureau of Statistics (Abs).
Retail sales turnover, on a seasonally adjusted basis, totalled A$2.098 trillion ($2.188 trillion) in February 2012.
Sales grew in February for a second straight month, led by gains at department stores and newsstands in an economy driven by mining investment.
The rise in February sales follows an increase of 0.3% in January 2012 and a relatively unchanged December 2011.
Retail sales were marginally up 0.1% in January 2012, on a seasonally adjusted basis, following a 0.1% fall in December last year.
The largest contributor to the rise in February sales was other retailing, which includes stationery goods, antique and used goods, flower and non-store, growing 1.8%.
Sales in food retailing increased 0.3% in February, while department stores sales were up 0.7% in the month.
Clothing, footwear and personal accessory retailing recorded a 1.4% decrease in the previous month.
Cafes, restaurants and takeaway food services sales were down 0.7% in February and sales of household goods retailing slipped 0.5%.
By region, seasonally adjusted sales in Queensland were up 1.5%, followed by Western Australia and South Australia, which rose 1% and 0.7%, respectively.
Sales in the Northern Territory were relatively unchanged, but sales fell in New South Wales, Victoria, Australian Capital Territory and Tasmania by 0.6%, 0.4%, 0.7% and 0.1%, respectively.
In terms of trends, retail sales were marginally up 0.1% in February 2012, following an increase of 0.1% in both January 2012 and in December 2011.
Year-on-year, retail sales increased 1.9% in February, following a 2.7% jump in the previous month.
Image: Sales grew in February for a second straight month, led by gains at department stores and newsstands in an economy driven by mining investment. Photo: watcharakun