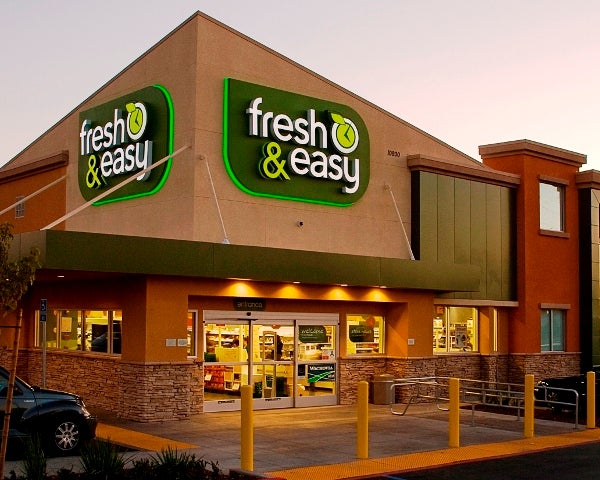 US-based retailer Fresh & Easy Neighborhood Market has received a vote of confidence from the top executive of its UK-based parent firm Tesco.
Tesco chairman and chief executive officer Philip Clarke told Supermarket News that there are no plans to pull the plug on its US venture.
"Fresh & Easy is a business for us all to be proud of now," Clarke said.
"It has moved from increasing losses to reduced losses — a real turning point for the business.
"It does a great job for customers, and I confidently expect it to get through to break-even and then to be able to demonstrate it can make sustainable, positive returns for shareholders."
The chain's decision to stick with the US operations comes after one of its largest shareholders said the firm needed to 'think long and hard' about focusing on its British operations rather than 'other areas of the business, such as America.'
Planet Retail London retail analyst David Gray said he expects Tesco to stick with Fresh & Easy, because it stands to lose too much if it exits, and the US market's potential is huge.
"To pull out now would leave it with more than $700 million in losses and a lot of capital investment, though it would presumably get back some capital from selling the stores," Gray said.
"It built the distribution center in Riverside, Calif., to service 300 stores, but with just 185 stores at the end of the fiscal year and only 45 more scheduled to open this year, the facility will still be operating short of capacity.
"But even if Fresh & Easy doesn't reach break-even by February of 2014, Tesco is generating profits close to $4 billion overall, so in the grand scheme of things, the U.S. losses are relatively small compared with the size of the entire group."
Tesco expects Fresh & Easy to reach break-even in early 2014 rather than previously predicted early 2013.
"We ended [the fiscal year] with 185 [Fresh & Easy] stores, and this revised development program will take us to [approximately] 230 stores by February 2013, consistent with our more conservative approach to new capital commitment across the [Tesco] group," the company said.
Image: UK-based Tesco said it expects Fresh & Easy to reach break-even in early 2014 rather than previously predicted early 2013. Photo:Fresh & Easy Neighborhood Market