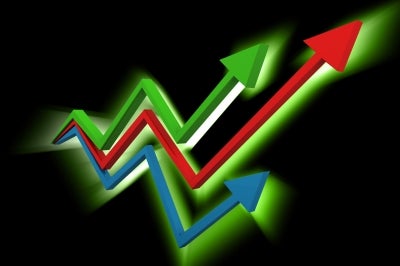 Retail sales in China grew 13.7% year-on-year in June 2012, slightly down from 13.8% increase seen in May, according to the data released by National Bureau of Statistics (NBS).
During the same period, the real growth rate, after adjusting for inflation, came in at 12.1%, the statistics agency said.
Industrial Bank chief economist Lu Zhengwei told China Daily that with consumer prices easing to a 29-month low of 2.2% in June, retail sales will stabilise in the following months that will shore up domestic demand.
Sales of telecom equipments recorded the highest year-on-year growth in June, rising 30.4%, followed by 29.3% gain in building materials sales.
Furniture sales jumped 28.7% in June, while sales of office supplies moved up 25% in the month, on an annual basis.
Year-on-year, garments and jewellery sales were up by 20.2% and 19.5 in June, after 19% and 18.2% increases in the previous month, respectively.
Sales of personal care goods advanced 18.5%, while cosmetics sales climbed 15.7% in June, on an annual basis.
In the first six months of this year, retail sales grew 14.4% to CNY9.82 trillion ($1.54 trillion).
After adjusting for inflation, the retail sales growth rate stood at 11.2% in June, a 2.4% points lower than the figure for the same period a year ago.
Sales in urban areas soared 14.3% to CNY8.51 trillion ($1.33 trillion), while sales in rural regions grew 14.5% to CNY1.31 trillion ($205.35bn).
During the six-month period, retail sales of merchandise expanded at 14.5%, faster than the growth in the catering industry.
Motor vehicles sales increased 9.1% during the period, while sales of furniture surged 25.1%, and household appliances and audio-visual equipment sales rose 3.3%.
Image: Furniture, garments and jewellery are among the sub-categories to record largest increases in June. Photo:FreeDigitalPhotos.net