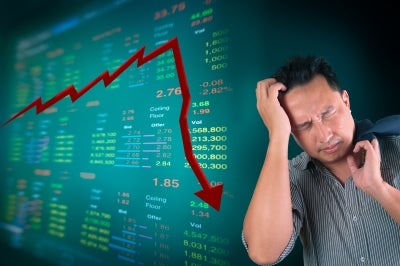 On the heels of falling footfall and rising number of empty shops, the retail scene in Northern Ireland is turning into a crisis, according to a new report from British Retail Consortium (BRC).
Accounting for almost one in five shops, the province's shop vacancy rates for April pegged at 16.6%, a 2.5% increase over January's 14.1%.
The rise marks the highest vacancy rate in the UK during April 2012, which averaged at 11.1%, reported belfasttelegraph.co.uk.
According BRC, number of shoppers too sharply declined by 15.1% in April compared to the same month in the previous year, as against UK's 4.2% drop for the month.
For three-month period starting February to April, the number of shoppers hitting the shops across the Northern Ireland declined by 4.7% as against UK's average of 2%.
The industry could not prevail over the downfall, despite huge tourist inflow in the month, owing to various events and festivities pertaining to the centenary of the sinking of the Titanic ship, according to BRC, which has attributed part of the reason to unseasonably cold spring weather.
The Northern Ireland Independent Retail Trade Association (NIIRTA) chief executive Glyn Roberts said the province has reached crisis point and will get worse unless an effective policy response from the Government is in place.
"Last year over 1,000 small shops closed and we're seeing this more than double in 2012. There is between 30 and 50% vacancy rates in some towns," added Roberts.
The Belfast Chamber of Commerce president Joe Jordan, who has already called for a ministerial meeting, said the report highlights that the Northern Ireland retail scene is "suffering more than most".
Northern Ireland Retail Consortium director Jane Bevis, commenting on the BRC report, said: "These figures show how much we need the Executive to legislate to make it possible to get Business Improvement Districts up and running quickly."
The report also outlined that the tough times are also being felt by Londonderry retailers despite their border location.
Image: In the February to April period, the number of shoppers hitting the shops across the Northern Ireland declined by 4.7% as against UK's average of 2%. Photo: FreeDigitalPhotos.net