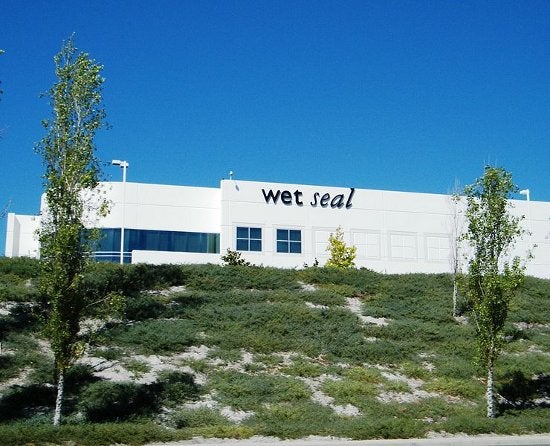 US-based teen retailer Wet Seal plans to go slow on the proposed store openings, as a consequence to its disappointing performance in the first quarter ended 28 April 2012.
Wet Seal has posted a loss of over 5% in net sales for the quarter to $147.9m compared to $156m for the same period in the previous fiscal.
The retailer, alongside the announcement of financial results, has released the roadmap for the remainder of the year with a focus on trimming of new store plans and repositioning of Arden B brand.
Wet Seal chief executive officer Susan McGalla said that the company is disappointed with the first quarter results and recent sales trends at both Wet Seal and Arden B.
"We are taking immediate actions to rebalance the assortments towards stronger selling categories," McGalla said.
The company said it would open only 20 to 22 Wet Seal stores during fiscal 2012 as against its original proposal of 25 to 30 net openings, which it expects to help implement a more selective approach to new stores.
"We are seeing strength and consistency in several key trending categories, including woven tops, fashion denim, shorts, dresses, blazers, shoes and accessories, and we look to build upon their success through the second quarter and into the third quarter," McGalla added.
As part of the repositioning of Arden B, the retailer plans to close as many as 20 stores from the present 84 stores by the end of this fiscal year – by way of not renewing the leases due this year or by opting for short-term extensions.
"This will allow us to put all efforts toward repositioning the brand. We are committed to the long-term future of Arden B and look forward to restoring strength in the business and resuming a growth trajectory."
Arden B's comparable store sales for the quarter declined 11.4%, while Wet Seal's comparable store sales were down 7%, leading to the consolidated drop of 7.7%.
The retailer registered an operating loss of $0.4m compared to the operating income of $13.3m in the first quarter of fiscal 2011, while its net loss was pegged at $0.3m as against the net income of $8m a year before.
Wet Seal operates 553 stores in 47 states and Puerto Rico, including 469 Wet Seal stores focusing on teen girls and 84 Arden B stores targeted at young women.
Image: As part of Arden B brand's repositioning, Wet Seal plans to close as many as 20 stores from the present 84 stores by the end of this fiscal year. Photo: Coolcaesar