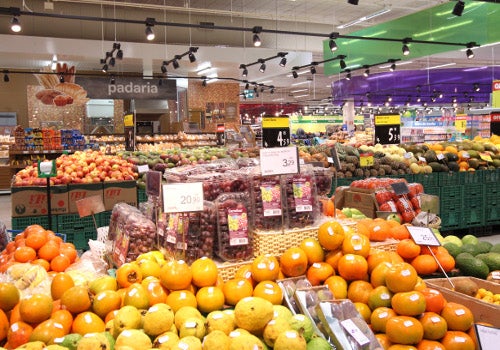 France-based major retail chain Carrefour intends to trim selling space devoted to some non-food items at its hypermarkets in France.
As part of the plan to revive sales at the struggling business, the company also aims to give local store managers greater control over the products they retail.
Dejan Terglav at the Force Ouvriere union told Reuters quoting CARREFOUR FRANCE head Noel Prioux that the retailer will scale down selling space for phones and jewelry and boost its offering of household goods now that cash-strapped consumers are spending less on non-essential items.
"He stressed the need to revitalise the commercial tool. He did not speak of cutting on spending but instead of investing, notably in household equipment, a sector he believes in," Terglav said.
In addition, Terglav added that Prioux will give more independence to managers in running shops, including decisions about who to employ and what to sell.
The French retailer's plan to cut down selling space on phones and jewelery at 60 out of 100 hypermarkets may not result in job losses as sales people would be redeployed across the stores.
In the first quarter of 2012, the retailer has reported marginal gain in sales, helped by overall growth in emerging markets and a positive calendar effect in most of the geographies.
Excluding France, sales edged down 2.7% in Europe with continued weak non-food spending as well as further decrease in Greece.
Carrefour operates in 33 countries worldwide and has over 9,500 retail stores operating under four grocery store formats: hypermarkets, supermarkets, cash & carry and convenience stores.
Image: Santo André Carrefour in Sao Paulo, Brazil: fruit and vegetables section. Photo: Barbe Lionel, Carrefour