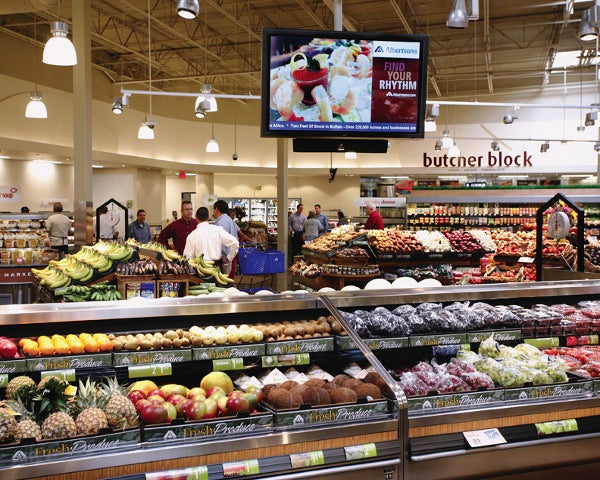 US-based grocery chain SuperValu plans to add 250 stores to Zero Waste Program this fiscal year, as part of its effort to celebrate Earth Day 2012.
The retailer is committing to have 300 stores divert 90% or more of their waste from local landfills by the end of the fiscal year ending 23 February 2013.
Recently, the grocer had transitioned 54 stores to 90% waste diversion during the year ended 25 February 2012, exceeding its original target of 40 locations.
Supervalu chief executive officer and president Craig Herkert said last year marked incredible progress in the firm's zero waste efforts.
"Keeping waste out of landfills is better for the environment, better for our customers and better for the bottom line. It's simply the right thing for us to do," Herkert said.
The retailer operates under nine traditional retail brands nationwide, including Acme, Albertsons, Cub Foods, Farm Fresh, Hornbacher's, Jewel-Osco, Shaw's/Star Market, Shop 'n Save, and Shoppers Food & Pharmacy.
Supervalu's majority of efforts around waste diversion have been focused in its Albertsons stores, however, the work has also been aggressively expanded to Jewel-Osco and Shaw's.
Last year, the company has donated over 54 million pounds of food through the Fresh Rescue program, equivalent to about 45 million meals using the USDA conversion of 1.2 pounds per meal.
"A key part of our effort to eliminate waste is SUPERVALU's Fresh Rescue program, which provides significant donations of fresh meats, produce and vegetables to our community partners," Herkert said.
"This is a vital part of serving our neighborhoods, helping put to good use food that might have otherwise ended up being wasted."
In addition, the firm reduced more than 28,000 tons of landfill waste in 2011.
The grocer reduced garbage expenses costs by $3.4m and grew recycling income to over $36m, as well as increased 98% in mixed paper recycling, 55% in hard plastic recycling, and 293% in the number of stores composting or diverting organic material.
SuperValu, which has annual sales of over $35bn, operates a network of 4,300 stores, comprising 1,102 traditional retail stores, 1,332 hard-discount stores and 1,900 independent stores.
Image: The retailer operates under nine traditional retail brands nationwide, including Acme, Albertsons, Cub Foods, Farm Fresh, Hornbacher's, Jewel-Osco, Shaw's/Star Market, Shop 'n Save, and Shoppers Food & Pharmacy. Photo: SUPERVALU