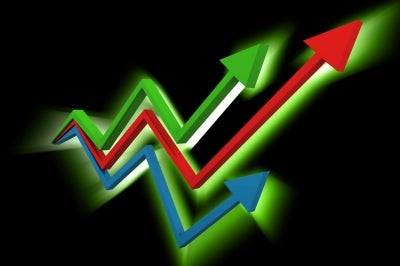 Retail sales growth in Hong Kong has decelerated significantly in April 2012 from the previous month, according to the data released by the Census and Statistical Office.
The value of retail sales increased 11.4% in April from a year earlier to HK$35.7bn ($4.49bn), but the growth rate was lower than 17.1% year-on-year rise in March.
After netting out the effect of price changes over the same period, the volume of retail sales advanced 7.6% in April, compared with the same month a year ago.
The revised estimate of the value of retail sales in March totalled HK$36.6bn ($4.71bn), and the volume of retail sales grew by 13.2%.
Year-on-year, sales volume of miscellaneous consumer durable goods surged 52.2% in April, followed by sales of electrical goods and photographic equipment, which saw a 45.2% rise in sales volume.
Footwear, allied products and other clothing accessories volume of sales jumped 9.7% in April, on an annual basis.
Sales volume of commodities in supermarkets rose 8%, while commodities in department stores registered a 6.9% year-on-year increase in April.
Jewellery, watches and clocks, and valuable gifts recorded 6.6% rise in sales volume, while wearing apparel and miscellaneous consumer goods volume of sales grew 3.3% and 3%, respectively.
The volume of sales of motor vehicles and parts plunged 18.6% in April from a year ago, while sales of furniture and fixtures declined 9.2% in volume.
Food, alcoholic drinks and tobacco volume of sales fell 6.4% year-on-year in April, despite an increase of 22.7% in the volume of sales of alcoholic drinks and tobacco within this group.
Seasonally adjusted retail sales volume increased by 3.4% in the three months ending April 2012, compared with the preceding three-month period.
In the January-April period, total retail sales increased by 14.7% in value and 10.0% in volume over the same period a year earlier.
Image: Hong Kong retail sales value increased 11.4% in April from a year ago to HK$35.7bn ($4.49bn). Photo: FreeDigitalPhotos.net