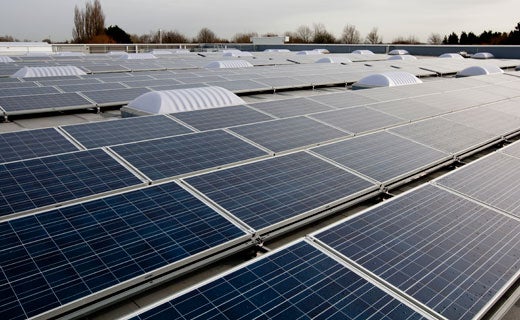 UK-based supermarket chain J Sainsbury's has completed the installation of over 36,600 photovoltaic (PV) panels at its 115 supermarkets across the country.
The solar panels installation is part of the retailer's wider commitment to reduce its operational carbon footprint through installing PV cylindrical technology at its retail outlets.
The technology has helped the company in generating 7 MWp of electricity so far, enough to power 2,000 homes per year.
The retailer claims it to be the largest multi-roof installation of solar panels in the history of the UK.
Sainsbury's property director Neil Sachdev said the company is committed to reduce the environmental impact of its operations.
"Our targets are in place because we recognise that this is the right thing for us to do as a responsible retailer. We know that reaching these targets will not be easy but we are confident that we can meet them, making a real difference to our environmental footprint.
"Exciting and ambitious projects are great examples of our determination to meet the stretching targets set by our 20 by 20 Sustainability Plan," Sachdev said.
Recently, the chain has installed its 26th biomass boiler in the new Ely store and intends to double the number by the end of 2012.
In addition, the company has also installed five Geo-Exchange ground source heat pumps after a successful trial at the Crayford store in 2010.
Sainsbury's has set a target to reduce its operational carbon emissions by 30% absolute and 65% relative by 2020, compared with 2005.
Through this £1bn ambitious plan, the firm aims to remain at the forefront of sustainability between now and 2020.
Image: The solar panels installation is part of the retailer's wider commitment to reduce its operational carbon footprint through installing PV cylindrical technology at its retail outlets. Photo: J Sainsbury's