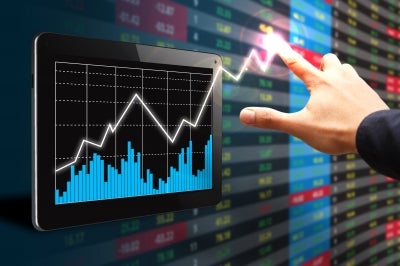 Hong Kong's retail sales value grew 8.8% to HK$36bn ($4.64bn) in May 2012 from a year ago, according to the data released by the Census and Statistical Office (CSO).
Factoring-in the effect of inflation over the same period, retail sales volume increased 5.8% in May, on an annual basis.
The growth rate was lower than the 11.4% year-on-year increase seen in sales value and 7.6% gain registered in sales volume in April.
Analysed by broad type of retail outlet, the volume of sales of miscellaneous consumer durable goods increased the most, by 52.7% in May, on annual basis.
During the same period, sales volume of motor vehicles and parts soared 41%, while electrical goods and photographic equipment jumped 20.1% in the volume of sales.
Year-on-year, sales volume of commodities in supermarkets increased 9.1%, while footwear, allied products and other clothing accessories grew 6.9% in May.
On annual basis, the volume of sales of commodities in department stores advanced 5.9% in May, while miscellaneous consumer goods rose 2.1%.
Sales volume of fuels moved up 1.3% in May, while wearing apparel moved up 0.7% in the volume of sales in the month, on an annual basis.
On the other hand, sales volume of furniture and fixtures decreased 6.7% in May from a year earlier, followed by sales of food, alcoholic drinks and tobacco, which declined 4.2%.
Sales volume of jewellery, watches and clocks, and valuable gifts edged down 2.9% in May, compared to the same month last year.
In the three months ended May 2012, seasonally adjusted retail sales volume grew 2.8% from the preceding three-month period.
For the first five months of 2012, total retail sales increased 13.5% in value and 9.1% in volume over the same period a year ago.
Image: Both retail sales value and volume increased in May from a year ago. Photo: FreeDigitalPhotos.net