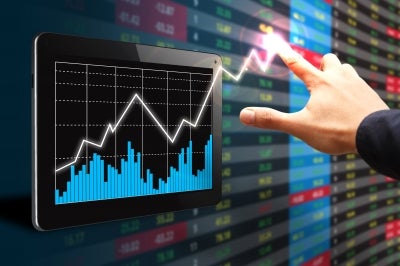 Retail sales values in the UK, on a like-for-like basis, increased 1.3% in May 2012 from the same month last year, when it fell 2.1%, according to the data released by British Retail Consortium (BRC).
On a total basis, retail sales were up 3.4% year-on-year in May 2012, offsetting a 0.3% decrease in May 2011.
The organisation said miserable weather at the start of the month turned to glorious sunshine, which boosted sales of food and drink, and clothing and footwear.
Food sales grew modestly in May, helped by sunny weather boosting seasonal produce, while big-ticket items continued to struggle.
Online sales of non-food items showed stronger growth, rising 12.4% from 10.4% growth recorded in May 2011.
BRC director general Stephen Robertson said as the relentlessly difficult underlying conditions continue to make trading tough for retailers, any temporary boost is of even greater importance.
"Much of the month's positive performance can be attributed to spending in the final week when consumers responded enthusiastically to the sun coming out," Robertson added.
"Small numbers of customers buying jeans and knitwear in the first weeks of May became many more people purchasing skirts, shorts and swimwear by the end of the month.
"Womenswear had its best growth this year, while garden centres enjoyed a boom in the number of people investing in new lawnmowers to tackle overgrown grass.
"The performance of food retailers was more consistent across the month but again there was a marked change in the type of products customers were buying."
KPMG retail head Helen Dickinson said after a dismal April, May was a much better month and many retailers will be breathing a small sigh of relief.
"No sector put in a star performance, but a focus on spending on children was evident and childrenswear saw a double-digit uplift in sales, Dickinson added.
Image: BRC said miserable weather at the start of May turned to glorious sunshine, which boosted retail sales of food and drink.Photo: FreeDigitalPhotos.net