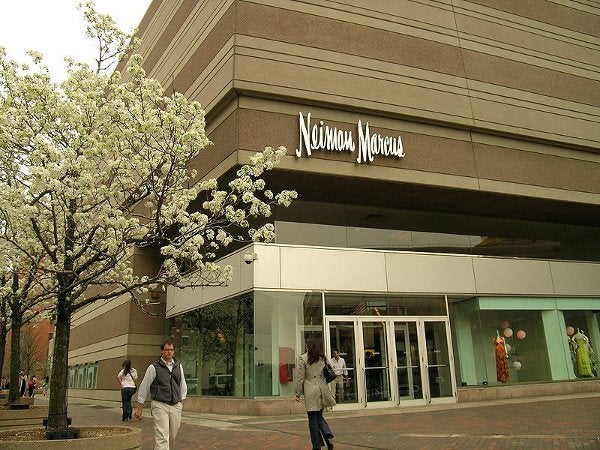 US-based luxury department stores operator Neiman Marcus Group is making a non-controlling strategic investment in Chinese e-Commerce firm Glamour Sales Holding (GSH).
The company plans to invest $28m in GSH, to both help fuel the growth of fashion website's existing flash sales business in Asia and build a new branded e-Commerce business.
The latest initiative, which is aimed at building presence via the web, will be Neiman Marcus' first move into the luxury retail market in China.
Through this deal, the company intends to launch its own website to sell its products to Chinese customers by the end of this year.
The site will sell a mix of full-price, current-season offerings, and will have editorial content, fashion expertise and behind-the-scenes videos.
Both the companies will combine talent to create a new team in China who will oversee the development, launch and management of the new website.
Neiman Marcus chief executive Karen Katz said the company is taking this bold step to establish itself as an international brand.
"Our strategic investment in Glamour Sales gives us a tremendous partner and a strong foothold in a rapidly expanding luxury market," Katz said.
The move will also allow the firm to tap e-Commerce markets at once, avoiding the risks of looking for properties or navigating local shopping customs.
However, Chinese luxury shoppers still prefer brick and mortar store shopping, despite the popularity of sites such as Taobao, which sell all sorts of lower-end goods from bags to pet accessories.
According to Boston Consulting, the Chinese e-Commerce space still has little overlap with the luxury market, where only 3% of sales are made online, compared to 12% in the US.
Neiman Marcus's move comes after Spanish retailer Inditex has reported a 12% increase in 2011 net profit, after it doubled its presence in China.
Inditex also announced plans to set up 130 stores a year in China alone over the next few years, on top of its current 275.
Neiman Marcus Group operates Bergdorf Goodman and Neiman Marcus stores under its Specialty Retail Stores segment.
In the second quarter of fiscal 2012, the company reported total revenue of $1.28bn, up from $1.17bn a year ago.
Image: The site will sell a mix of full-price, current-season offerings, as well as have editorial content, fashion expertise and behind-the-scenes videos. Photo: Neiman Marcus