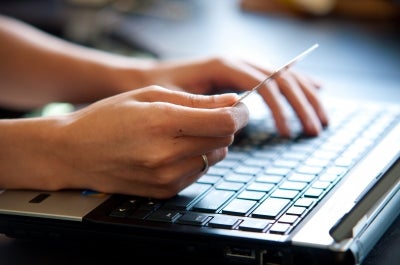 American online retailer eBay has posted double digit revenue growth in the second quarter as more consumers shopped on its online marketplaces and used its PayPal payment service.
Revenue for the quarter ended 30 June 2012 surged 23% to $3.4bn, compared to $2.76bn in the corresponding period of 2011.
The company reported second quarter net income on a non-GAAP basis of $730m, up 16% year-over-year, primarily due to strong top-line growth partially offset by increased investment in the shopping experience and the impact of acquisitions.
eBay president and chief executive John Donahoe said the second quarter growth was driven by marketplaces' best performance in years, strong growth at PayPal and strong same-store-sales growth for GSI's large retail customers.
"Our entire company is strong, but we're particularly pleased with eBay Marketplaces, which delivered its strongest organic growth in gross merchandise volume, excluding vehicles, since 2006," Donahoe added.
eBay's Marketplaces business delivered its strongest organic growth rate in gross merchandise volume (GMV), excluding vehicles, since 2006, at 15% on a year-over-year basis.
Marketplaces GMV, excluding vehicles, rose 10% year-over-year to $16bn in the second quarter, while revenue moved up 9%, driven by strong growth across all regions.
PayPal delivered a strong performance, ending the quarter with 113.2 million active registered accounts, a 13% increase over the second quarter of 2011.
PayPal revenue soared 26% year-over-year, driven primarily by increased penetration on eBay as well as continued merchant and consumer adoption and strong growth in its Bill Me Later service.
"And mobile continues to be a game changer," Donahoe said.
"We now expect eBay and PayPal mobile to each transact $10 billion in volume in 2012 — that's more than double 2011, a staggering surge in mobile shopping and payments on devices that did not exist just a few years ago.
"Retail is at an inflection point, and we are helping to reshape how people around the world shop and pay."
Image: eBay revenue grows 23% in second quarter as more consumers shopped on its online marketplaces. Photo:FreeDigitalPhotos.net