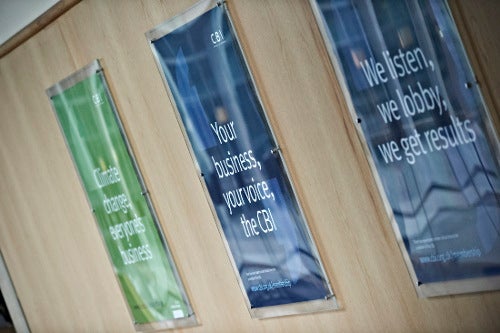 The UK retail sales volume grew strongly in May 2012 from the same a year earlier, according to a survey by Confederation of British Industry (CBI).
However, the business organisation said that retail sales were still below average levels for the time of year.
The CBI's quarterly Distributive Trades Survey conducted over the first two weeks of May showed that 43% of retailers reported growth in sales volume from the same period a year ago, while 23% reported decrease in sales volume.
The resulting rounded balance of positive 21% was in line with expectations – a positive 19%.
Sentiment regarding the business situation for the next quarter grew 3% for the first time since November 2011.
Retailers, however, reported that sales were below average for the time of the year.
CBI said stock levels grew unexpectedly relative to expected demand, with the survey balance now similar to that in March.
The majority of retail sectors saw sales increase, with grocers recording a 40% growth in sales.
Sales at non-specialised stores, including department stores, were up by 65% in the period, while sales surged 72% at furniture & carpets stores.
In motor trades, sales volumes fell by 22% on a year ago, disappointing expectations of 19% growth.
Employed persons in the retail sector increased by 12% on a year ago, for the first time since February 2003.
In June 2012, retailers are expected to continue recruiting more staff compared with the same month a year ago.
Year-on-year, price inflation in shops remained robust, but still below the peak seen at the beginning of 2011 and retailers expect this to remain at a similar level next month.
Retailers expect sales volumes to grow by 25% on a year ago in June and the business situation to be stable over the next three months, following expectations of a modest deterioration in recent quarters.
CBI Distributive Trades panel chair and Asda chief operating officer Judith McKenna said, "However, sales are still below the average for the time of year and the combination of high unemployment, slow wage growth and weak consumer confidence means that the retail sector is likely to remain under pressure in the short term."
Image: CBI monthly survey showed that sales at non-specialised stores, including department stores, were up by 65% in May. Photo: Confederation of British Industry (CBI)