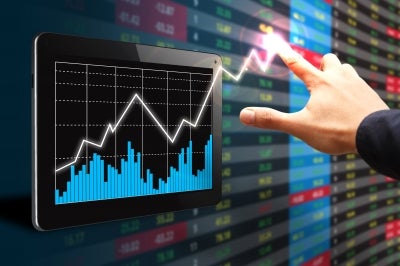 The UK retail sales value grew 3.3% in May 2012, compared to the same month last year, according to the data released by Office of National Statistics (ONS).
Retail sales volumes increased 2.4% in May on an annual basis, helped by warm weather that encouraged shoppers to buy clothes and shoes.
Internet average weekly sales values, on non-seasonally adjusted basis, were up by 21.6% to £510.9m in May 2012, compared with May 2011.
In May 2012, the proportion of retail sales made via Internet is estimated to have been 8.8% of all retail sales excluding fuel.
Food stores sales volumes grew 1% in May from a year earlier, while food stores sales value increased 4.1% year-on-year in the month.
Non-food stores sales volumes in May 2012 advanced 3.3% from the same month last year, while sales value moved up 2.6%.
In the reporting month, non-specialised stores sector recorded an 11.3% growth in sales volumes and 2.6% increase in sales value.
Year-on-year in May, textile, clothing and footwear stores sales volumes decreased 1%, while sales values were marginally up by 0.7%.
Household goods stores sales volumes climbed 5.1% in May, while sales value increased 3.9% in the month, on an annual basis.
Other stores sales volumes advanced 1.4% in the reporting month, while sales value decreased 0.6% from a year-ago month.
Non-store retailing sales volumes surged 14.9% and sales values jumped 13.5% in May, compared to the same month a year ago.
Automotive fuel stores sales volumes declined 2.9% in the year to May 2012 and sales values were down by 1.8% in the same period from last year.
In May 2012, the total non-seasonally adjusted value of spending in the retail sector was estimated at £26.4bn, compared with £26bn in April 2012.
Month-on-month, retail sales volume grew 1.4% in May after a 2.3% decline in the previous month, and sales values increased 1% in May from April.
Image: UK retail sales grew in May, helped by warm weather. Photo: FreeDigitalPhotos.net
——————————————————————-
Source: A PDF file
http://www.ons.gov.uk/ons/dcp171778_269020.pdf