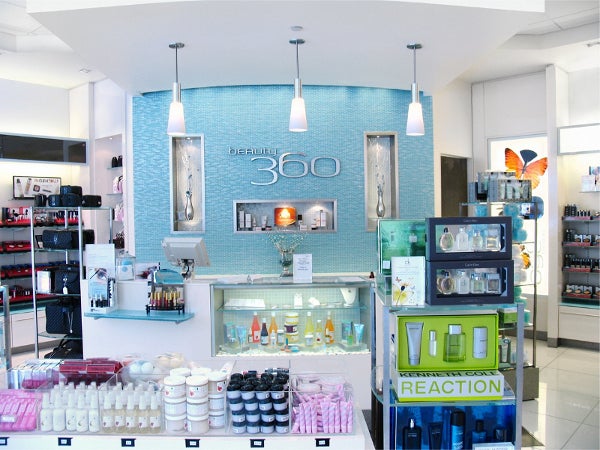 US-based pharmacy chain operator CVS Caremark plans to shut down all 25 of its upscale Beauty 360 stores and the corresponding e-Commerce business, as it looks to expand other cosmetic offerings.
All the stores, of which 23 are located in California, including four Southland stores in Manhattan Beach, Rolling Hills Estates, Yorba Linda and Mission Viejo, will be closed by 19 May.
The company has launched Beauty 360 retail stores in November 2008, located adjacent to select CVS pharmacies to provide convenient access to beauty care brands.
Beauty 360 retail shops were staffed with trained and licensed professionals, offering spa-like services such as hand massages and express facials, among other services.
In January 2010, the firm also introduced e-Commerce capabilities for Beauty 360 through a shared basket across beauty360.com and cvs.com.
The stores sell up-market cosmetics, skincare and fragrance brands such as Cargo, whereas CVS stores and CVS.com typically sell mass-market brands such as Cover Girl and Revlon.
The move to shut down Beauty 360 stores is reportedly motivated by the success of the firm's Beauty Club loyalty program.
In 2011, the drugstore chain has launched Beauty Club, which has already amassed 10 million members, and an exclusive line of hair care and makeup developed with actress Salma Hayek.
CVS spokeswoman told internetretailer.com that this kind of success within the firm's core beauty offering clearly demonstrates the tremendous opportunity CVS has to maintain and grow its leadership position in beauty through CVS/pharmacy stores.
Now the company intends to focus its efforts in the beauty retail sector, devoting resources to its drugstore cosmetics business.
Retail pharmacy division of CVS has more than 7,300 CVS/pharmacy and Longs Drug stores, and over 20,000 trained pharmacists.
The company provides drive-thru pharmacy windows at about 60% of its stores and has over 600 in-store MinuteClinic locations.
Image: In 2011, the drugstore chain has launched Beauty Club, which has already amassed 10 million members, and an exclusive line of hair care and makeup developed with actress Salma Hayek. Photo: CVS Caremark