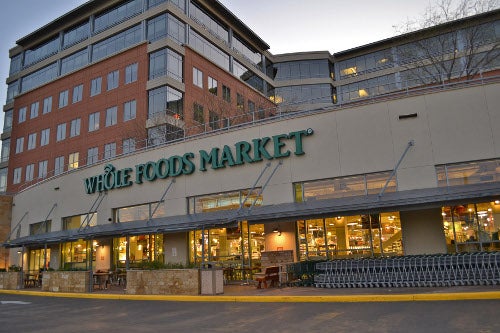 American supermarket chain Whole Foods Market has posted strong trading results for the fiscal third quarter and plans to expand store network with seven more stores in the next quarter.
The US-based grocer, which reported a 32% surge in fiscal third quarter profit, plans to continue tinkering with its prices to compete for value-oriented shoppers as it expands to new markets in Middle America.
For the 12-week period ended 1 July 2012, sales were up by 13% to $2.7bn, compared to a 10.9% increase in the corresponding period a year ago.
Comparable store sales growth in the third quarter stood at 8.2%, slightly lower than the 8.4% rise seen in the comparable quarter of previous fiscal year.
Identical store sales increased 8% in the reporting quarter, including a 7% rise in customer transaction counts, after an 8.1% gain recorded in the same quarter a year earlier.
Earnings before interest, taxes, depreciation and amortization (EBITDA) grew 26% from the prior year to $260.6m, and profit totaled $116.8m in the 12-week period ended 1 July.
During the third quarter, the retailer said it produced $211.3m in cash flow from operations and invested $112.7m in capital expenditures, of which $74.2m related to new stores.
Whole Foods Market co-chief executive officer Walter Robb said in an economic environment that is proving to be difficult for many retailers, Whole Foods is thriving and reported strong growth in the quarter.
"Our accelerated growth plans are on track, and we believe we will continue to gain market share through further differentiating our shopping experience, improving our relative value positioning, and reinforcing our position as America's healthiest grocery store," Robb added.
In the 40-week period ended 1 July 2012, sales grew 13% to $8.8bn and profit soared 32% to $352.8m. During the same period, comparable store sales rose 8.8%, identical store sales moved up 8.4% and EBITDA surged 24% to $802.8m.
Whole Foods opened nine new stores, including one relocation, in the third quarter. Currently, the retailer operates 329 stores.
Image: Whole Foods Market headquarters in Austin, Texas, US. Photo: Whole Foods Market