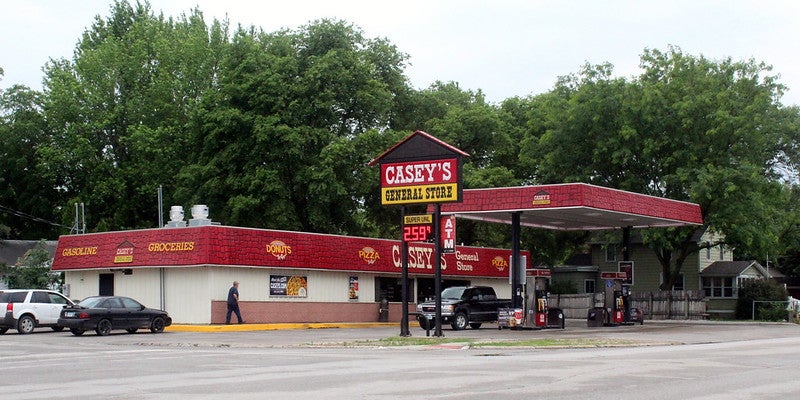 US-based convenience store chain Casey's General Stores has agreed to take over 40 convenience stores from PILOT Corporation in a $220m all-cash transaction.
Based in Knoxville, Tennessee, Pilot is a leading fuel supplier and North America's largest travel centre operator.
The company owns a network of 800 retail and fuelling locations, which collectively supply more than 12 billion gallons of fuel a year.
Its convenience stores are owned and operated independently of its travel centre and energy businesses.
The deal with Pilot is intended to strengthen Casey's presence in Tennessee and Kentucky.
Casey's president and CEO Darren Rebelez said: "These stores have a track record of strong performance and are high-quality assets that will be a great fit for Casey's fresh food programme, especially our handmade pizza.
"We look forward to carrying forward these Haslam family legacy stores and welcoming their team into the Casey's family."
The acquisition is subject to customary closing conditions and regulatory approvals, including Hart-Scott-Rodino clearance.
Casey's will fund the transaction through cash in hand and bank financing.
Pilot Company chairman Jimmy Haslam said: "Casey's is a great convenience store chain that shares similar values as Pilot, and we couldn't be more excited for what they will bring to the community.
"We are very thankful for the tremendous service our team members have provided and know they will be in great hands with Casey's.
"Pilot and the Haslam family will always be committed to the Knoxville community, our philanthropic efforts and being a top employer in the region."
In May, Casey's acquired Buchanan Energy, the owner of Bucky's Convenience Stores, for an all-cash purchase price of $580m.
The deal involved Casey's purchasing 94 retail stores and 79 dealer locations, as well as several real estate parcels for building new stores in the future.