The future of the retail industry will be shaped by a range of disruptive themes, with ecommerce being one of the themes that will have a significant impact on retail companies.
Ecommerce, or electronic commerce, refers to the buying and selling of goods and services using the internet. Ecommerce platforms have considerably altered the traditional shopper journey. Start-ups, small companies, and multinationals can all benefit from ecommerce, as it allows companies to sell their products or services and reach a wider audience than traditional stores. In today's competitive and convenience-focused society, online shopping has become a part of people's lifestyles.
Over the last decade, retail has undergone a fundamental change on the back of heightened connectivity, increasing competition, and rising customer expectations, including online demand. Many retailers have been quick to re-strategise and restructure their business to find new ways to engage with customers, while others have struggled.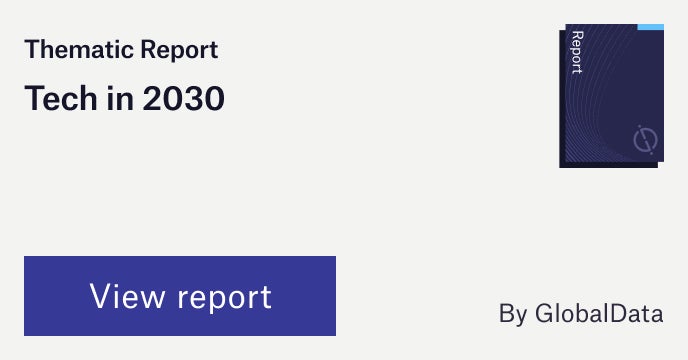 Ecommerce companies face two major challenges. The first is making the industry more sustainable. Companies must tackle waste, make deliveries more energy efficient, and improve working conditions. The second challenge is adapting to new regulations. As EU and US regulators turn on Big Tech, the winners will be those companies that avoid reputational damage by implementing new regulations quickly while remaining profitable.
However, not all companies are equal when it comes to their capabilities and investments in the key themes that matter most to their industry. Understanding how companies are positioned and ranked in the most important themes can be a key leading indicator of their future earnings potential and relative competitive position.
According to GlobalData's thematic research report, Ecommerce in Retail, leading adopters include: Amazon, Alibaba, ASOS, JD.com, Wayfair, Kroger and Walmart.
Insights from top ranked companies
JD.Com
JD Logistics business unit manages a network of more than 650 warehouses and claims to be able to deliver approximately 90% of purchases either on the day they were ordered or the following day. Like many of the leading ecommerce providers, JD has invested in warehouse automation, opening a fully automated warehouse in 2018 that was built to handle 200,000 orders while employing just four people (who were responsible for servicing the robots). It is also investing in delivery technology through its JD-X lab, which is experimenting with the use of drones and autonomous vehicles and has developed augmented reality (AR) technologies (most notably the AR Styling Station and the Beauty Mirror), which have been adopted by the likes of Walmart in their physical stores. JD's fast delivery service and well-established online presence have boosted the company's position, especially within the grocery segment, during the pandemic. JD also helped 2,096 shopping assistants from brick-and-mortar stores to move online through its social commerce solution and cloud stores in China, helping to offset lost sales from closed stores and maintain communication between brands and customers.
Walmart has invested heavily in its product portfolio with acquisitions such as the vintage-inspired apparel company ModCloth in 2017 and high-end camping gear retailer Moosejaw in 2018. Walmart derives most of its revenue in the US but has invested heavily to grow its international business. Most notably, it paid $16bn in 2018 to acquire Flipkart, India's largest ecommerce company, a deal that represented the biggest-ever takeover of an Indian company by a foreign buyer. Walmart is also targeting the Chinese market, announcing in 2019 that it would invest $1.2bn into distribution in the country over the next two decades. Walmart's digital transformation journey is mainly focused on strengthening its online presence and providing an omnichannel shopping experience. It is expanding its technical resource team and acquiring or collaborating with other tech companies such as Polymorph Labs, an advertising technology company, to drive its digital strategy. In June 2020, it partnered with all-in-one commerce platform Shopify to expand its ecommerce Marketplace.
Alibaba
Alibaba dominates China's booming ecommerce market, with the number of annual active consumers on its Chinese retail marketplaces surpassing 700 million in the fourth quarter of 2019. The company has invested heavily in AI and machine learning technology, which it uses in its ecommerce operation to improve customer experience. For example, the Tmall Smart Selection tool predicts which products will be popular and notifies retailers about inventory to cope with demand. Dian Xiaomi, Alibaba's chatbot, interacts with millions of customers every day and understands about 90% of customer inquiries. To reduce costs and improve efficiency, Alibaba uses robots in many of its storage facilities. In October 2018, logistics firm Cainiao, which is majority-owned by Alibaba, opened a warehouse in Wuxi containing about 700 robots. Tmall, Alibaba's business-to-consumer online retail platform, reported an increase of 23% in gross merchandise volume for the fiscal year ending on March 31, 2020, despite the Covid-19 crisis. Like Tmall, the retailer operates several other ecommerce platforms including Juhuasuan and Taobao, featuring a broad range of products. Alibaba witnessed a significant surge in online traffic due to Covid-19 when 300 million daily active users browsed and purchased products from its platforms in March 2020.
To further understand the key themes and technologies disrupting the retail industry, access GlobalData's latest thematic research report on Ecommerce in Retail.
Premium Insights
From
The gold standard of business intelligence.
Blending expert knowledge with cutting-edge technology, GlobalData's unrivalled proprietary data will enable you to decode what's happening in your market. You can make better informed decisions and gain a future-proof advantage over your competitors.