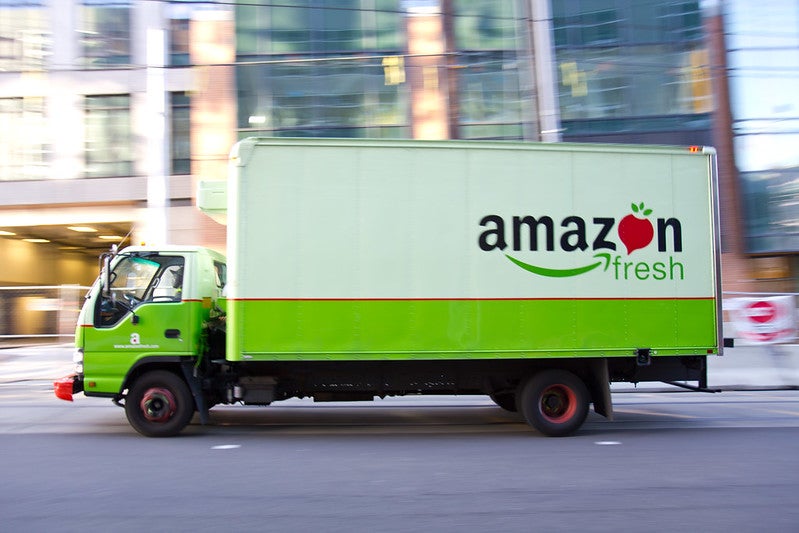 Amazon India has announced the launch of 11 fulfilment centres and the expansion of nine of its existing facilities in the country.
The new and expanded facilities are located in various Indian states, including Maharashtra, Bihar, Gujarat, Assam, Rajasthan, Punjab, Delhi, West Bengal, Uttar Pradesh, Telangana, Tamil Nadu and Karnataka.
The announcement came ahead of the company's Prime Day, its flagship sale event, which is scheduled for 26-27 July.
Some of the new fulfilment centres are scheduled to be operational before the event, while all of them will be operational before the Christmas period.
Once operational, the new and expanded facilities will increase Amazon India's storage capacity by almost 40%.
Amazon Asia-Pacific (APAC), Middle East and North Africa (MENA) and Latin America (LATAM) customer fulfilment operation vice-president Akhil Saxena said: "The rapid expansion of our fulfilment network accelerates on our commitment to serve and empower small and medium businesses in India and customers.
"With the increased storage capacity of 43 million cubic feet, we will continue to seamlessly cater to the growing demand of our customers while offering a better experience with a wider selection and faster delivery.
"This expansion will also provide a fillip to the ancillary businesses who support us, including those involved in packaging, logistics and transportation, while creating meaningful employment opportunities across the country."
Following the expansion, Amazon India will own more than 60 fulfilment centres, as well as more than 25 specialised sites dedicated to Amazon Fresh selection for daily essentials and groceries.
In February, Amazon India partnered with Mahindra Electric to deploy Mahindra's Treo Zor vehicles in seven Indian cities, including Bengaluru, New Delhi, Hyderabad, Ahmedabad, Bhopal, Indore and Lucknow.
The retailer aims to add a total of 10,000 electric vehicles (EVs) in India by 2025.