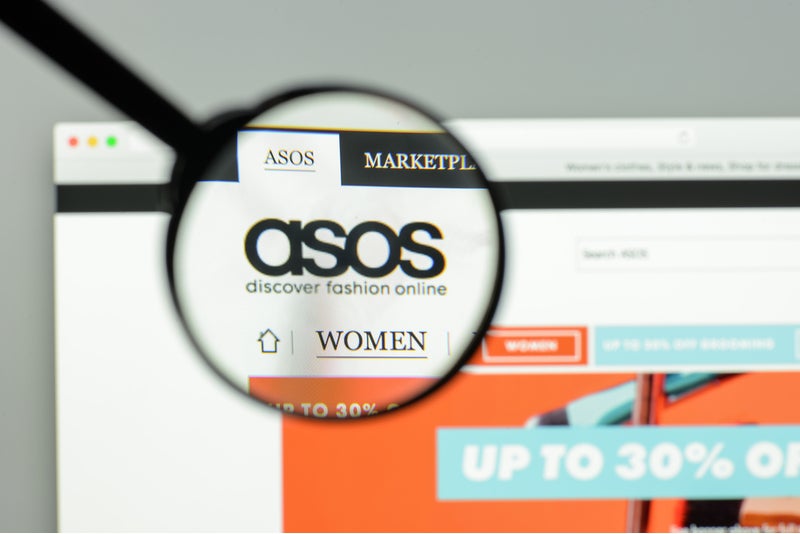 Rankings 2022
FINANCING – Commended
INVESTMENTS – Commended
M&A – Commended
PRODUCT LAUNCHES – Commended
Retail Insight Network Excellence Awards and Rankings 2022 – The Verdict
ASOS is a British online fashion and cosmetic retailer that is ranked for Financing, Investments, M&A and Product Launches in the 2022 Retail Insight Network Excellence Rankings.
ASOS has acquired marques such as Topshop and Miss Selfridge
With sales in the retail sector increasingly becoming driven online ASOS has been one of the retailers that has made the most out of the current economic climate buying up retail brands and acquiring marques such as Topshop and Miss Selfridge. With these acquisitions the company is aiming to expand its North American presence.
Alternative payment methods have always been essential during times of economic uncertainty and ASOS has shown strategic thinking in extending their partnership with payments provider Klarna. The partnership has made it possible for Asos's UK customers to pay in monthly instalments, without any additional interest or fees.
Profile
ASOS is a fashion online retailer that offers lifestyle products. The company sells a range of clothing and cosmetic products such as tops, dresses, vests, shirts and blouses, trousers and leggings, workwear suits, skirts, jeans, shorts, jackets and coats, shoes, lingerie and nightwear, and swimwear.
Its related accessories and beauty product portfolio include hair accessories, belts, hats, jewelry, sunglasses, scarves, make-up products, moisturizers, socks and tights, shampoos and conditioners, body lotions and hair styling and hair treatment products.
ASOS merchandises products through online platform, www.asos.com. It also operates across the UK, the US, Australia, France, Germany, Spain, Sweden, the Netherlands, Russia and Italy. ASOS is headquartered in London, the UK.