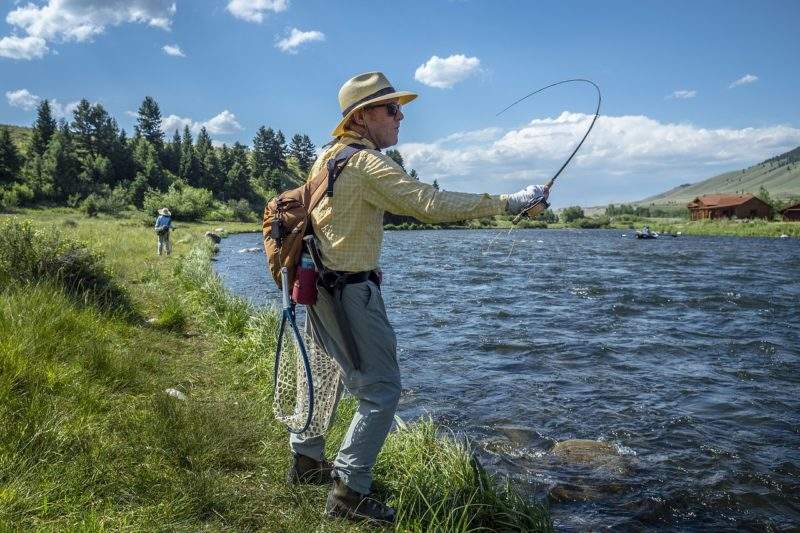 Angling Direct is looking to successfully consolidate a market niche with a strong physical and online retail strategy.
Fishing is big business. Angling Direct with its strategy of organic growth, store expansion, increasing online sales and potential acquisitive growth continues to buck the current UK retail malaise.
The European Fishing Tackle Trade Association believed in 2018 there were between 25m to 30m anglers in the EU, with more than €25bn ($28.2bn) spent by enthusiasts.
At a time of great uncertainty on the UK's high streets, with some of the best-known names in retail struggling or going bust, Angling Direct is opening more shops. Its 23rd shop opened in September 2018, with plans to open another 20.
Despite the adverse winter weather earlier in the year and the very hot summer, Angling Direct's combined online and store sales jumped to £21.9m ($28.2m) in the six months to 31 July 2018. This was a 56% year-on-year increase. According to industry analysts, the company is in prime position to consolidate the industry, currently made of 1,800 privately owned shops.
Strong online growth supported by reduced free postage value
Online revenue from the company's website increased by 64% in the first half of 2018, supported by a strategy of lowering postage free values in a bid to increase sales of lower priced but higher margin products. The number of unique users visiting the website increased by 30% and the conversion rate increased to 5.24% from 3.74%.
The company also benefits from its niche knowledge, with CEO Darren Bailey stating "Customers want specialist service and advice, and you can't get that from Amazon."
The company is poised to exploit a fragmented niche
The rapid growth in sales is mostly due to the expansion and investment, both in stores and online, rather than an explosion of people taking up fishing as a hobby. However, it is a stable market with a dedicated customer base, and ripe for consolidation. Acquisitions into new areas of the country with a strong angling demographic are another way of expanding for Angling Direct.
For example, according to the Environment Agency for 2016/2017 Yorkshire was the largest county for angling rod licences, accounting for 10.2% of licenses and fee revenue.
The company has grown from a single shop in the Norfolk Broads and grew to become the largest specialist fishing tackle and equipment retailer in the UK. As of 2018, it sells a comprehensive range of over 21,500 fishing tackle products and associated angling paraphernalia, including its successful own brand, 'Advanta', launched in March 2016.
In July 2017, the company floated on the Alternative Investment Market (AIM) on the London Stock Exchange. The initial public offering raised GBP9m ($11.6m) to fund further company's expansion, with GBP7.4m ($9.5m) going towards new stores, takeovers of three rivals and extending Angling Direct's online operations.