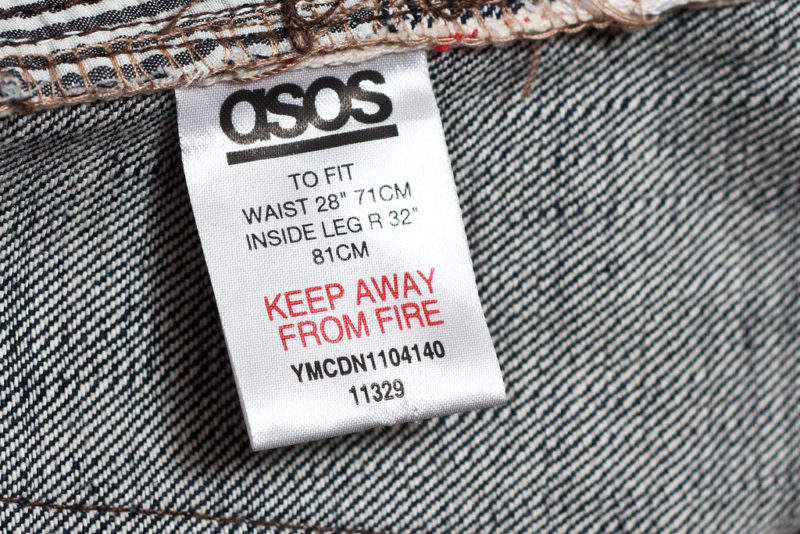 Online retailer ASOS will exceed its sales target of £4bn, given strong prospects in both the UK and internationally.
ASOS posted sales of £2.4bn in the year ended August 2018, a 26% increase. Pre-tax profit also increased to £102m, up from £80m.
The company's stock has been somewhat tumultuous, generally declining since March 2018 as the company missed analyst forecasts. Investors are also increasingly concerned at the company's capital expenditure as it expands capacity to achieve £4bn in sales.
Capital expenditure has exploded from £49m in FY2015 to £242m in FY2018 as the company invests in distribution. However, its earnings before interest and tax margin remained relatively stable at 4.2% in FY2018.
ASOS continues to grow in a stagnant UK market
ASOS has continued to grow in the UK, registering a 15% increase in active customers over 2017 and 27% growth in orders. GlobalData estimates the company has a market share of 7.4%.  Overall, the company's compound annual growth rate (CAGR) over the last four years has been 23%. This is significantly higher than the wider apparel retail market, which MarketLine estimates grew at 2.3% between 2013 and 2017.
Generally, online retailers have outperformed the market. GlobalData estimates that UK online penetration in 2018 was 24%, and will rise to 32% in 2023. This means retailers such as ASOS and Boohoo will continue to prosper as the market has significant opportunity for expansion.
International expansion is on the cards
The company has achieved a significant foothold in the UK, but will also look to the US and Europe to further its ambitions.  The company currently possesses a significantly lower market share in the Europe and US, but is mirroring its strong growth in the UK, with order growth in Europe and the US at 31% and 21% respectively.
It faces strong competition in Germany from Zalando, a similar e-commerce online retailer that has also eyed expansion in the UK.
Attracting younger consumers is critical to ASOS's growth
While the company attracted ire for axing its A-list loyalty scheme in the UK, early signs indicate it won't hurt the company much. Online competitors such as Boohoo don't offer loyalty programs, as online retailers already possess significant data on consumers.
The company has instead pivoted to a premier customer option, offering next-day delivery and free returns for a year in exchange for a fixed fee. This scheme grew by 51% in FY2018, suggesting the scrapping of A-list has not significantly undermined the brand in the UK.
The company also knows what its customers want. In October, it launched Collusion, a "gender-fluid and affordable label" for teenage customers. In its first week, the label was the fourth most popular brand on a website which stocks 850 different brands.