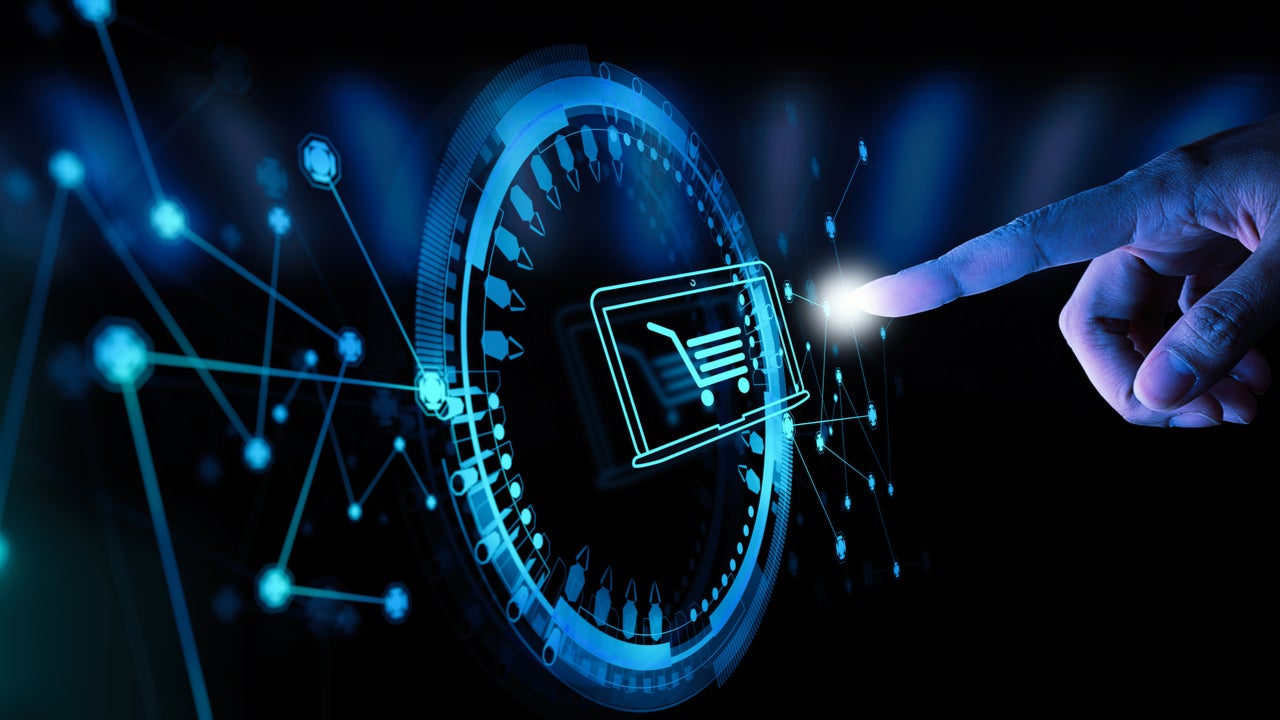 Using research from GlobalData's Influencer platform, Retail Insight Network has named ten of the most influential people and companies in retail tech on Twitter during Q2 2021.
Biggest influencers in retail tech: The top ten in Q2 2021
Neil Saunders is a retail tech consultant and managing director of GlobalData Retail, a research and consulting firm specialising in the retail sector and consumer behaviour. He works on various aspects of retail, including shopping, brand preferences, market forecasts, stores, locations, and market strategies.
Saunders offers actional insights and analysis to individual clients and industry stakeholders, while also presenting at conferences and discussing about retail with the media.
Twitter followers: 22,735
GlobalData influencer score: 100
Online soared during the pandemic, but that doesn't mean physical stores have no future.

Join us on June 1st at 1pm Eastern / 10am Pacific as we discuss how shopping has shifted and how retailers have to evolve in response.

More details and registration:https://t.co/qLeBLXBkOY pic.twitter.com/NCVt8BpDfm

— Neil Saunders (@NeilRetail) May 24, 2021
Glen Gilmore is a tech, travel, and digital transformation influencer. He is the principal of the Gilmore Business Network, a consultancy dealing in compliance, crisis communications, digital marketing, branding, and community building. He is the founding faculty of digital marketing executive programmes at the Rutgers University School of Business.
Gilmore is also an independent consultant for the Gerson Lehrman Group (GLG), an information services provider dealing with firms and institutions from every sector.
Twitter followers: 289,567
GlobalData influencer score: 77
Engineers create a programmable fiber 👗

…"crazy ideas", like a wedding gown that would store #digital wedding music within the weave of its fabric https://t.co/VzofvBMK2w @mit mt @Shi4Tech #emergingtech #wearables #fashiontech #IoT #innovation #digital #future #tech pic.twitter.com/PYUz2Ottrm

— Glen Gilmore (@GlenGilmore) June 5, 2021
3. Graham Soult (@soult)
Graham Soult is a retail consultant and founder of CannyInsights, a retail consultancy that works with retailers and industry stakeholders including business associations to enhance their offerings instore and on-site and boost their social media presence. He is an expert for the High Streets Task Force, established by the UK government in 2019 to help local communities and governments upgrade the high street experience by 2024.
Soult works as a part-time high street specialist for the Roam Local app, to provide insights that are fed into digital platforms to improve the online presence of UK businesses. He is also the vice chairman of the Durham Business Group, a non-profit information services company.
Twitter followers: 14,637
GlobalData influencer score: 61
I'm talking about online shopping in @TheSun today – while noting how high-street indies have pivoted into that space too. https://t.co/fG9n7zCLFf

— Graham Soult FIPM (@soult) June 16, 2021
4. Helen Dickinson (@the_brc)
Helen Dickinson is a retail expert with more than 25 years of experience in the retail industry. She is the chief executive of the British Retail Consortium (BRC), a retail trade association based in the UK that helps retail businesses thrive amid the evolving trends in the industry.
Dickinson also served as partner and head of retail at KPMG, UK, where she was the audit and relationship partner for numerous retailers. She guided clients on various aspects of retail, strategies, performance, tax, cost reduction, and mergers and acquisitions.
Twitter followers: 17,110
GlobalData influencer score: 60
Digital has fundamentally altered consumer expectations of physical stores.

In our upcoming webinar you'll learn how new in-store technologies can provide a personalised shopping experience, optimize store operations, and increase worker productivity.https://t.co/jN1KUeGezN

— The British Retail Consortium (@the_brc) June 24, 2021
Steve Dennis is a retail tech consultant with over 30 years of experience in dealing with retail, luxury, social impact brands, and technology. He currently serves as president and founder of SageBerry Consulting, a provider of strategic retail advisory services for fashion, retail, and luxury brands.
Dennis is on the advisory board of Glass-Media, a retail strategy firm that helps brands transform the way they engage with consumers. He is also a senior retail contributor to the Forbes magazine and has featured across various media outlets.
Twitter followers: 17,663
GlobalData influencer score: 58
11 DTC Brands Opening Physical Retail Stores (And Why) https://t.co/xJixqBqs4I via @Shopify I started writing about the inevitability of this on my blog and in my keynotes many years ago (and go deep on this in my book). The other big driver for many is returns reductions.

— Steve Dennis (@StevenPDennis) May 15, 2021
Michael Lagazo is a retail tech consultant and commercial real estate executive with more than 16 years of experience. He currently serves as vice president of SRS Real Estate Partners, dealing with real estate services for retail. He specialises in areas such as revenue management, corporate development, strategy, and operations.
Lagazo has held many positions in real estate investment trusts (REITs) such as Brookfield Properties, Unibail-Rodamco-Westfield, DivcoWest, and Four Seasons. He was also a senior advisor at SVN, a commercial real estate company.
Twitter followers: 21,068
GlobalData influencer score: 58
Alibaba Cloud expands products with livestream shopping, data centers $BABA #retail https://t.co/JpzrrLipYr

— michael (@Michael_MBA) June 9, 2021
Michael Schiemer is an entrepreneur and digital marketing consultant with over 12 years of blogging experience in content marketing and the social media landscape. He created the Bootstrap Business, a marketing and advertising agency and specialises in areas such as search engine optimisation (SEO), link building, and blogger outreach.
Schiemer is also the founder of companies dealing in link building, SEO, backlinks, websites, domain names, and web design, such as Best Blogger Outreach, Bargain Backlinks, and Discounts Domains. He has transformed the businesses of eminent companies such as Nissan, Wells Fargo, Lenovo, American Express, and Xerox.
Twitter followers: 214,316
GlobalData influencer score: 56
5 Top Martech Programs To Include In Your Marketing Strategy https://t.co/1W0paSBkEV#Martech #AdTech #MarketingTwitter #SaaS #Analytics #CMO #GoogleAnalytics #ABTesting #CRM #CMS #PPC #Ads pic.twitter.com/t0YYX8kFhD

— Mike Schiemer (@MikeSchiemer) May 8, 2021
Trevor Sumner is the CEO of Perch, a retail company dealing in digital content to engage customers. He specialises in areas such as technology innovation and evolution to enhance corporate value. A start-up advisor and angel investor for 15 years, Sumner is also the CEO of Summoner, an advisory and investment company focusing on SaaS, marketing technology, and e-commerce.
Sumner is a contributing writer and member of the Forbes Agency Council, which unites executives from the creative, advertising, and public relation domains. He also co-created LocalVox, a local mobile marketing platform that allows businesses to enhance their visibility online.
Twitter followers: 29,710
GlobalData influencer score: 55
Want to know how to successfully launch #AI and #AR in #retail? Check out this article in @BizTechMagazine, featuring an interview with yours truly. https://t.co/P4SeuvyyQu #retailtech #AugmentedReality #RetailMarketing

— Trevor Sumner (@trevorsumner) April 30, 2021
Doug Stephens is a retail tech consultant and founder of Retail Prophet, a management consulting firm focusing on consumer-marketing strategies. Stephens brings over 20 years of experience in the retail industry specialising in business, retailing, and consumer behaviour.
Stephens is also a retail columnist for CBC/Radio-Canada, sharing commentaries and information on the latest trends, stories, and technologies in retail. He is a member of the board of advisors for Interlace Ventures, an early-stage fund that invests in commerce technology companies.
Twitter followers: 32,102
GlobalData influencer score: 54
(VIDEO) How does China's Alibaba use customer data and technology to create remarkable customer experiences? I asked Christina Fontana, Head of Fashion-Luxury for Alibaba.https://t.co/17qxqtbFv6#retail pic.twitter.com/wgd9Z8uSHu

— Doug Stephens (@RetailProphet) May 8, 2021
10. Matthew Shay (@NRFnews)
Matthew Shay is the president and CEO of the National Retail Foundation (NRF), a retail trade association, which supports nearly 2.5 million US jobs creating revenues worth $3.9tr in annual GDP. He has been able to transform the retail business in the US and globally with the help of NRF, advocating the shift in retail to be more digitally effective and vibrant.
Shay also served as president and CEO of the International Franchise Association (IFA), which focuses on public relations and government efforts for the franchise sector.
Twitter followers: 59,903
GlobalData influencer score: 54s
.@Kantar https://t.co/ceFAvNGBWQ #ecommerce #omnichannel #NRFConverge pic.twitter.com/bnYkZ6YnUH

— National Retail Federation (@NRFnews) June 23, 2021
Methodology
GlobalData's influencer identification framework identifies influencers based on relevance; size of network, connections and followers; engagement levels with their content and analysis and input from sector experts. Influencers are then evaluated on a series of specific topic-related keywords used over the period and weighted by engagement metrics.