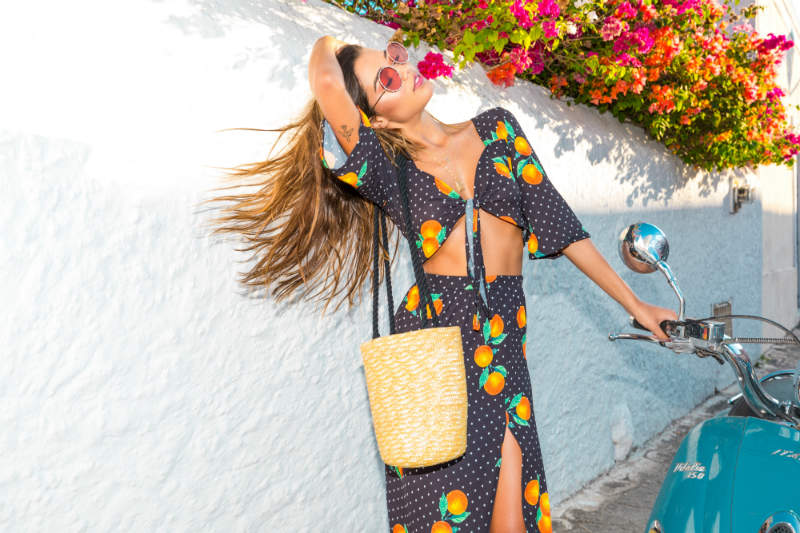 Since its inception in 2006, Boohoo has become synonymous with success. Recent results announcements, successful sub-brands, and exciting developments show that this is not set to change any time soon as the company outperforms its biggest rival.
Terrific full-year and quarterly results, outperforms ASOS
Boohoo continues to wow analysts and investors, recording revenues of £579.8m for the financial year ended February 2018, a remarkable 97% increase on FY2017. Net profit was up 209.8% to £55.5m. This continues a long-term trend that has seen revenues grow 428% since 2014, as the figure below shows.
This bests rival ASOS' results, which registered revenue and net profit growth of 33% and 32% respectively in its most recent financial year.
Results for Q1 FY2019 show that Boohoo continues to excel. Group revenue was up 53% to £183.6m and gross margin was up 100 bps to 55.2%, suggesting that rapid growth is not coming at the expense of gross profit. So just why is Boohoo so successful?
PrettyLittleThing and Nasty Gal will only grow in popularity
The acquisition of the PrettyLittleThing and Nasty Gal brands will propel the business and deliver excellent growth opportunities.
Both of these brands target the female 16-24 year old market with on-trend, but affordable products and quite frankly, they are brilliant at doing so, showing just how social media marketing should be done. Kylie Jenner, the ultimate social media influencer for the youth market, has been pictured in both brands' clothing, leading to a surge in sales and scarcity value as the products sold out.
PrettyLittleThing grew its active customer base and number of orders by 128% and 189% respectively in FY2018 and now boasts three million active users. Nasty Gal growth figures are unavailable but adding a £25m business to the group portfolio can only be a positive.
PrettyLittleThing accounted for 31.2% of group revenues (£181m). This will increase as its growth is noticeably outstripping that of Boohoo's eponymous brand and it would be no surprise if it becomes the Boohoo Group's major growth engine.
UK is the perfect market for continued growth
Despite rapid growth for the business in the United States, the UK continues to deliver over 60% of group revenues. Concentration like this can be dangerous but in this case it is a positive as UK consumers love shopping online.
MarketLine data shows that the UK online retail market was worth £43.9bn in 2017, with apparel retail accounting for 25.8% of all revenues (£15.3bn). Furthermore, MarketLine predicts that the UK online retail market with grow with a CAGR of 6.6% between 2017 and 2022 to reach a value of £60.6bn.
Exciting new projects to drive growth
The company is achieving incredible growth (129% in FY2018) in the USA, where Nasty Gal enjoys particularly strong recognition and social media posts from the likes of Miley Cyrus wearing PrettyLittleThing items have caused them to sell out and build a following that no other advertising medium could offer.
Boohoo has in fact showed once again that it has its finger on the celebrity pulse by enlisting the services of Paris Hilton, who has designed a range for the retailer. The boohoo X Paris Hilton collection goes on sale next week and evokes the early 2000s. If social media hype is anything to go by, Boohoo has once again struck gold.