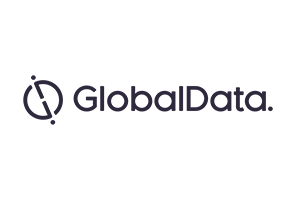 Despite a slower Q4 for Dixons Carphone, the retailer experienced l-f-l revenue growth of 4% in UK and Ireland with 7% growth in electricals revenue.
Given the challenging conditions in the electricals market, which has been blighted by increased cost prices, overreliance on discount periods and uncertainty in the housing market, Dixons Carphone have certainly outperformed the market. This is due to three winning elements; it's continued investment in expert customer service, its market leading delivery proposition and its success in portraying its good value to consumers. These actions have allowed the electricals market leader to not only further gain market share but also produce positive sales in a challenging market where many other electrical retailers are floundering.
How has Dixons Carphone survived these unfavourable market conditions?
Investing in standout customer service
Due to the homogenous nature of electrical goods, it is vitally important for retailers to differentiate themselves by offering the best level of service. Dixons Carphone has invested heavily in their customer services over the past few years, particularly through KnowHow; its dedicated team of aftercare sales specialists. The retailer has decided to invest in this further by installing instore KnowHow clinics across its store portfolio offering customers on the spot advice and repairs for their appliances giving them an advantage over online pureplay competitors AO.com and Amazon.
Additionally Dixons Carphone is continuing to develop its customer service digital platform Honeybee which helps staff, both in store and on the phone, to better assess the customer's needs. This will result in shorter transitions times, increased sales conversion and ultimately happier customers.
Providing a market leading delivery proposition
As consumers continue to lead busy lives they are becoming increasingly demanding regarding delivery, wanting products as soon as possible but also outside of working hours and delivered free of charge.
Currently Dixons Carphone is leading the market for delivery offering next day delivery for free on the majority of products compared to competitors AO.com charging £9.99 and John Lewis charging up to £19.95. As all three retailers offer many of the same products at the same prices, Dixons Carphone's investment in a state of the art delivery service has enticed customers to choose them over these competitors.
Promoting the best value
The past year has seen unprecedented cost price increases for electrical goods due to the decline in the value of the pound, leaving retailers little choice but to raise their selling prices.
Dixons Carphone has cleverly adapted their marketing campaign, emphasising that many of their prices have not increased despite the economic climate. For example there have been large banners on the Currys' homepage promising "100s of deals at Black Friday prices" and "100s of prices frozen from 2016". The retailer is influencing the consumer's value perspective of the brand by highlighting that they are offering the best prices in the market, which given the current bleak economic climate, has encouraged consumers to choose Dixons Carphone.
How can Dixons Carphone continue to outperform the market?
Dixons Carphone's future growth will depend on how quickly other retailers are able to catch up to its market leading offering in order to recapture sales. If the other dominant electrical market players improve their offer, Dixons Carphone will need to think of alternative ways to differentiate itself from the market, for example heavily investing in growing trends such as smart home or providing free extended warranty on all products. Additionally its key competitor Amazon is swiftly gaining market share so in order for Dixons Carphone to keep its strong market lead they will need to continue to improve their delivery proposition, for instance by matching their same day delivery service.