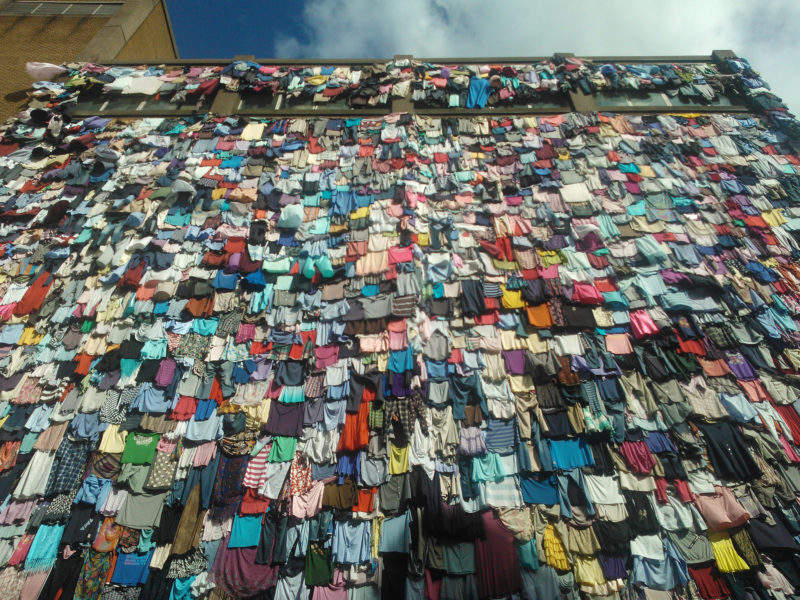 The Environmental Audit Committee (EAC) has called upon fast fashion giants ASOS, Boohoo, PrettyLittleThing and Misguided to release information regarding their corporate social responsibility policies.
MPs are demanding retailers finally come clean about the detrimental environmental impact of fast fashion.
Retailers should form coalitions to tackle sustainability challenges, developing standards and practices for designing apparel that can be easily reused or recycled.
Investing in developing new, and less environmentally damaging, fibres is necessary. Leading players should take the initiative to steer consumers to make better choices when it comes to apparel care so that their clothing can last longer.
Fast fashion isn't slowing down
Consumer love for fast fashion is proving harmful to the environment in a number of ways and is only escalating alongside the rising consumption of apparel.
The popularity of fast fashion amongst UK consumers is best illustrated by the strong performance of leading brands such as Inditex (owner of Zara), H&M and Primark, which have seen revenues rise significantly in recent years.
In the UK the trend is particularly strong. According to MarketLine, the online retail market grew by 8.2% in 2017 to reach a value of $59.3bn, of which the apparel retail segment accounted for 25.8%.
Growth will create a pressing need for change from leading retailers, especially given rising consciousness from consumers.
The trend is having a detrimental impact on the environment
One of the main environmental impacts of fast fashion is the quantity of carbon gas emitted. According to the Enviro Audit Committee, the 1.2 billion tonnes of carbon emissions are produced by the global fashion industry, more than some airlines.
This is due to the high volume of items being produced to meet consumer demand as opposed to the old model of long-lasting garments and seasonal ranges.
Multiple retailers have followed the trend of selling dresses for just £5, aimed at the millennial consumer, exacerbating the problem and highlighting the need for reform.
235 million items of clothing were sent to landfill in the UK during 2017. Fast fashion has led to a 'wear once' culture amongst consumers, due to the extremely low price of garments.
Now MPs are seeking action on what is a growing environmental problem, leading retailers will likely come under increasing pressure to reverse retail trends.