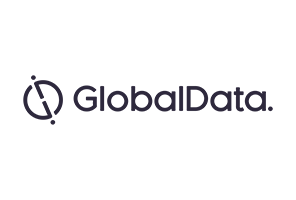 JD Sports has managed to buck the trend of UK retail, riding the athleisure trend and growing its omnichannel proposition.
JD Sports has reported a record result for the 26 weeks ending 4 August 2018, with the groups EBITDA increasing by 26% to reach £171.8m ($221.4m) when compared to the 26-week period ending 29 July 2017. The company's revenue also rose 35% in comparison to the same period the previous year – to reach £1.8bn ($2.3bn). JD's strong growth has come at the time many other retailers are struggling, raising the question as to how they are beating the odds.
The marrying of digital and physical retail
The marrying of physical and digital retail has allowed JD's target audience to shop seamlessly across multiple channels and has proven to be a recipe for success in today's current climate.
Despite the growth of online retail, physical stores played a crucial role in the success of the group. Physical stores remain a key way of promoting brand awareness and cater to the demand of the ability to see, touch and try out products. In FY2018 the retail stores channel contributed to 80% of the group's total revenue.
JD has invested heavily in refurbishing its stores, focusing on the presentation of its products being of a world class standard, particularly in regard to its exclusive product offerings. The inclusion of digital channels has also been an important driver of growth, particularly the use of digital devices such as kiosks, web tills and iPads in store.
Athleisure is bolstering growth
JD Sports has benefited from the 'Athleisure' trend, which has no signs of slowing down. The popularity of athleisure has been driven by a global shift towards health and fitness, and further influenced by the increasing number of high-profile fitness bloggers and athletes.
The launch of new premium ranges, which includes exclusive products from big brands such as Nike and Adidas. The provision of a broad product range has helped to attract consumers to JD over its competitors.
Establishing its global footprint
In June 2018, JD completed its acquisition of US sportswear giant Finish Line for a sum of $558m in cash in a bid to expand its global footprint. The acquisition of Finish Line immediately offered JD a major presence in the US. Finish Line has more than 550 stores nationwide and is the exclusive retailer of athletic footwear for the department store Macy's.
While the UK is the company's dominant market in terms of sales, it has undoubtedly pushed for an increased presence in its other geographical markets. In FY2018 JD opened 18 stores in mainland Europe, and 21 in Asia and Australia, including its first store in South Korea.
By continuing to invest in the multichannel approach, which has worked so well in its domestic market, JD will be able to retain a strong appeal in international markets.