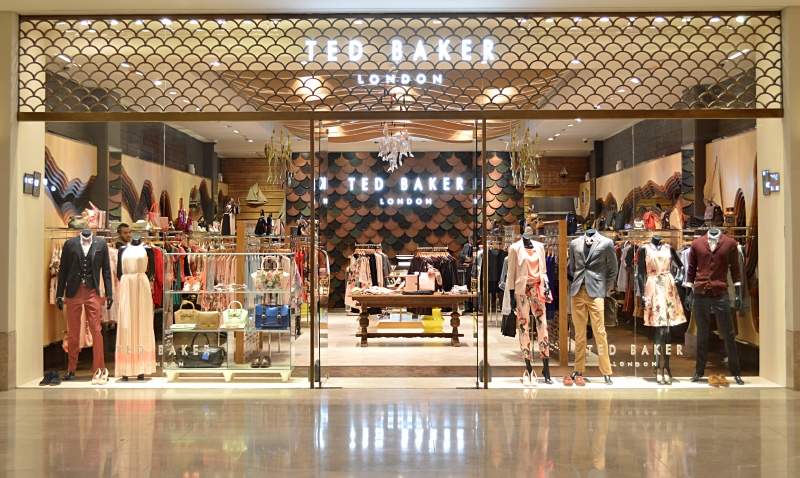 Ted Baker today revealed disappointing half-year results and reducing reliance on department stores is now a must.
Despite Ted Baker's group sales revenue growing 3.5% to £306m, pre-tax profit slid 3.2% to £24.5m. On the surface, this is hardly a disastrous result, but a look at the underlying forces reveals great cause for concern.
While the growth in group sales seems positive, it represents a marked slowdown compared to the 13.9% growth seen in the same period last year. Chief executive Ray Kelvin partly attributed the disappointing performance to unseasonal weather. Extreme cold weather in the spring harmed sales of spring/summer clothing, while the summer heatwave continued to cause problems as people shunned shopping.
Ted Baker is exposed to department store decline
There may be some validity to Kelvin's claims, but Ted Baker's most pressing issue lies elsewhere – department stores.
Ted Baker does operate its own retail outlets, but continues to rely to a great extent on physical concessions in other stores. The long-time natural habitat for such concessions is the department store and Ted Baker is exposed to this struggling physical retail format in a big way. ONS figures show that online sales now account for 18.4% of department stores' sales and this has grown by 26.1% year-on-year to August 2018.
In its announcement, the company stated that it has been "impacted by the well-publicised challenges facing some of our trading partners". That seems to be a huge understatement, particularly when this includes the impact of £600,000 owed by House of Fraser that Ted Baker does not expect to recover. It cannot afford for this to become a recurring theme.
A look at Ted Baker's listed outlets includes 27 House of Fraser stores, some of which could be at risk of closure in the near future. Another 24 outlets can be found in John Lewis stores, but that particular retailer is also struggling, having announced a H1 pre-tax profit of just £1.2m.
It is extremely difficult to envisage a reversal of this trend, so Ted Baker needs to find another way of reaching customers, and fast.
Respite in online sales
The UK apparel retail market has been shaken up by fast fashion retailers and very successful online specialists like Boohoo and ASOS, so margins are constantly being squeezed. Becoming more self-sufficient would not only reduce reliance on struggling department stores, but maybe even boost margins, particularly if Ted Baker can drive sales online.
There are some signs that Ted Baker is on the right track here. While menswear fell 3% in H1, womenswear grew 7.8% to £191.3m. The company attributes this to the online retail channel, where womenswear represents a higher proportion of sales.
Nonetheless, there is much work to be done and Ted Baker must act swiftly if it is to successfully navigate what it calls a "challenging" period ahead.