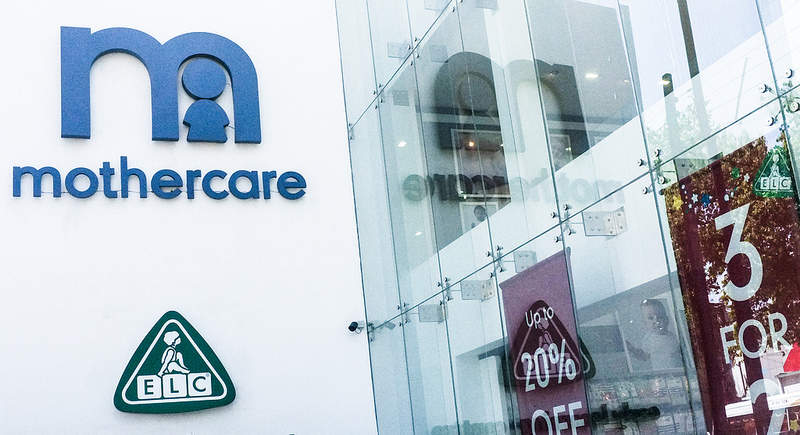 Mothercare's overexpansion and loss of market share to online retailers and supermarkets is behind its tragic fall.
The retailer is close to agreeing a rescue plan with investors, which will see further store closures and an attempt to raise further funds from investors.  An increasingly competitive retail environment and overexpansion during the boom years have contributed to the company's decline.
After continuous quarterly financial releases, it has left shareholders consistently disappointed. Over the Christmas period, the 26 weeks leading up to Christmas resulted in a -2.2% decline in group sales from its most popular stores compared to the same period last year. Its most recent Q4 release showed total UK sales were down 5.6%.
While the key driver behind the decline in revenue is Mothercare's store closures, its like-for-like performance highlights problems it is facing across all of its stores. It's an uncomfortable start for new CEO David Wood, who took the helm and insisted on change.
Competition has been eating up Mothercare market share
The UK baby goods market has become much more competitive. There are a host of other firms offering products at much lower prices and Mothercare has failed to keep up with consumer trends. Online retail giants, particularly Amazon, are able to match most of the product Mothercare stocks, and perhaps can list them at much cheaper price points.
Even on the high street, Mothercare faces stiff competition from supermarkets that sell their own lines such as Asda through its George range and Tesco through F&F. Fashion retailers like Primark and H&M also now have popular babywear ranges, while Amazon and Argos dominate the toys market.
Overexpansion led to too many stores
Mothercare is one of many retailers that have fallen into the trap of expanding too fast, and has too many under-performing stores. Over the last four years specifically, it has reduced its stores from 200 outlets to 137, but even now it is still struggling to pay its rents, with many stores signed up to 25-year leases. The rescue plan could go some way to save some of these stores, but looking at the scale of what has to be done, we could be some time away until any gains materialise.
Earlier this year, Mothercare announced that it would cut its store numbers from 140 to 80, in response to the positive trend in online shopping. Wood stated: "My immediate priority is to ensure Mothercare is put back on a sound financial footing and to improve its financial performance. We continue to make good progress in reducing the size of our UK store estate in response to changing consumer preferences".
Related reports
https://store.marketline.com/report/1535882–mothercare-plc-strategy-swot-and-corporate-finance-report/
For more insight and data, visit the GlobalData Report Store – Verdict Retail is part of GlobalData Plc.