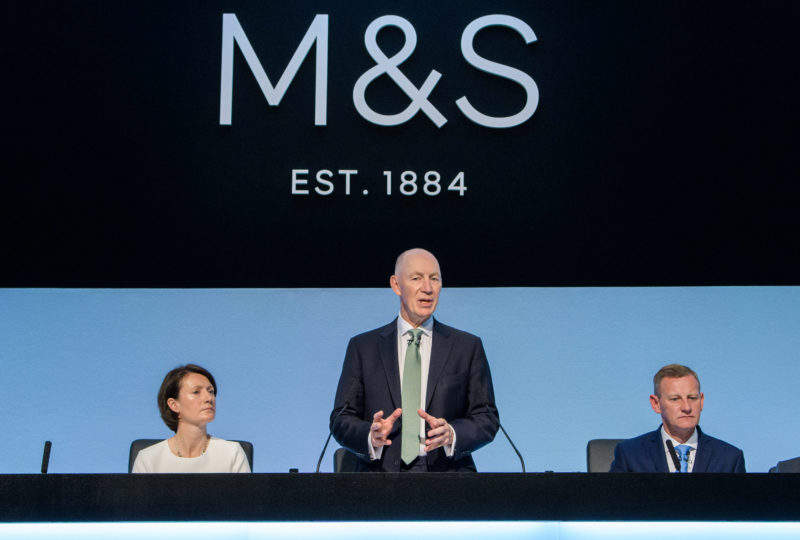 Marks & Spencer's decline is due to mismanagement, a poor online platform and an ailing clothing line.
Sacha Berendji, director of retail at Marks & Spencer, has claimed that the move to close 100 shops will make the brand more special. A failure to move with the times will mean that the company will fall behind other, more modern companies. This is, of course, not a new story in the UK and consumers will see the same happen again and again as the high street evolves.
Successful companies in 2018 tend to be innovative and technology focused. Amazon, Apple and Alphabet, which owns Google, are in the race to become the first trillion-dollar company, although Walmart remains the largest by revenue. However, the list of companies that are struggling to remain profitable is an increasingly long one. M&S is the latest example of a company that could be doomed to fail in the near future.
In the company's latest figures released this week, it announced a 62% fall in annual profits. Like for like clothing sales are down and while the company blamed bad weather in particular for 2018's fall, the trend has been downwards for some time now. Consumers are just not as interested in M&S clothing, especially as sub-brands such as Per Una, Portfolio, and Indigo dilute the overall brand.
MS.png" alt="" width="712″ height="422″ />
The company has failed to attract attention from the younger generations, instead relying on the loyal customers gained in its heyday. Hiring top models such as Rosie Huntington-Whiteley has helped to sell some of their lines but ultimately there are more relevant, targeted brands that appeal to the new generation of shoppers.
Online offering failing to compete
Despite massive investment into their online infrastructure in recent years, the Marks & Spencer website is still clunky and slow, something that has been admitted by CEO Steve Rowe. Its online fulfilment centre has struggled to cope with demand, and many of its systems are out-dated. Online retail has been one of the biggest threats to stores like M&S. According to GlobalData, one quarter of fashion and shoe sales are now made online, and this can only increase. ASOS, Boohoo, and Missguided have all been very successful in recent years, and all present the younger generations with a more fashionable brand that they can easily access online and get delivered the next day.
Related links
https://store.marketline.com/report/ba03b6ab-dc8a-4348-88cb-4dbea5239840–marks-and-spencer-group-plc-strategy-swot-and-corporate-finance-report/
For more insight and data, visit the GlobalData Report Store – Verdict Retail is part of GlobalData Plc.