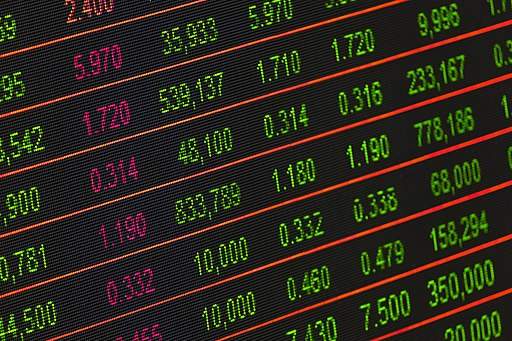 Three of the UK's biggest retailers to debut on the stock market in 2017 have all seen sharp declines in their share price since then.
Quiz Clothing, Foot Asylum and Eve Sleep, have seen their shares drop below their initial public offering (IPO) price as the retailers have been hit by lower than expected sales and challenging trading conditions. What does this mean for the retail industry?
Quiz Clothing share price
Quiz Clothing first offered shares on the UK stock market in July 2017. At the time of the IPO, Quiz shares were worth 197p giving it a market capitalisation of £245m.
Since then, Quiz's share price has been slowly declining, reaching 128p in March 2018, but after the retailer reported turnover growth of 30% for the year to the end of March the share price returned to growth, reaching 201.50p in July.
However, on 5 October, Quiz issued an unscheduled trading update in which the retailer said it was hit by
lower-than-expected sales through third-party online partners in the second quarter of the year
a weaker sales performance at its UK stores and concessions during September
And the effect of the collapse of House of Fraser.
It revealed that underlying earnings for the first half of 2018 will be 'not less than £5.5m', which is £1.5m lower than its previous expectations.
The profit warning caused the shares to fall sharply and wipe a third off its market value.
Currently, Quiz shares are priced at 52p making the company worth £69.72m.
Footasylum share price
Footwear retailer Footasylum entered the stock market in October 2017. At the time of joining, Footasylum's share price was 200p with a market cap of £171.3m
In September, Footasylum warned that its profits would be 'significantly lower' despite reporting an 18.5% rise in sales to £98.6m for the six months to 25 August. The retailer has said that since then sales have been 'more challenging' and there was 'no sign of a recovery' on the high street.
Footasylum expected to post less than half of the £12.5m it made in the last financial year, according to an unscheduled trading update.
Executive chairman Barry Bown said: "These are undoubtedly challenging times in the retail industry and, in common with many other businesses; Footasylum's trading has continued to be impacted by weak consumer sentiment."
The company also blamed "some unforeseen delays" in opening new stores and a hit to margins from more clearance activity.
The retailer's shares now sit at an all-time low of 34p making the company worth £32.02m.
Eve Sleep share price
Online mattress retailer Eve Sleep entered the stock market in May 2017. At the time of the IPO, its shares were priced at 103p giving it a market cap of £140m.
In March this year, Eve Sleep has reported a pre-tax loss of £19m, up 68%, on revenues that jumped by 132% to £27.7m in the year to the end of December. The news has caused the share price to drop to 105.50p
The shares then dropped by 60% in July, after the retailer announced a profit warning and lower than predicted sales.
Chairman Paul Pindar said: "We have fallen short of our own and the market's high expectations and as a result have taken the tough decision to make management change."
"Jas [Jas Bagnieowski, co-founder and chief executive of Eve Sleep] has, as one of the founders, been a driving force for this business and has much to be proud of. He leaves with the board's best wishes for the future."
The retailer has since welcomed a new CEO James Sturrock, who announced that the company will overhaul its strategy and refocus on sales in the UK, Ireland and France while implementing cost-cutting drives, the shares returned to growth.
Currently, Eve sleep's share price is 17p making it worth £24.09m
 What does it mean for the retail industry?
GlobalData's UK retail research director Patrick O'Brien said: "The share price collapses of Quiz, Footasylum and Eve show us that investors have lost confidence in these companies to deliver on the promises in their prospectuses.
"With traditional retailers stumbling, investors have looked to new high growth retailers for opportunities, but that these recent IPOs have performed so poorly so soon after listing will have shaken their confidence in the sector.
"Many retailers struggle with the transition from private to public with all the additional scrutiny and short-term demands that the move brings, but the profit warnings that all three have delivered this year indicate a mismanagement of expectations which investors find hard to forgive."