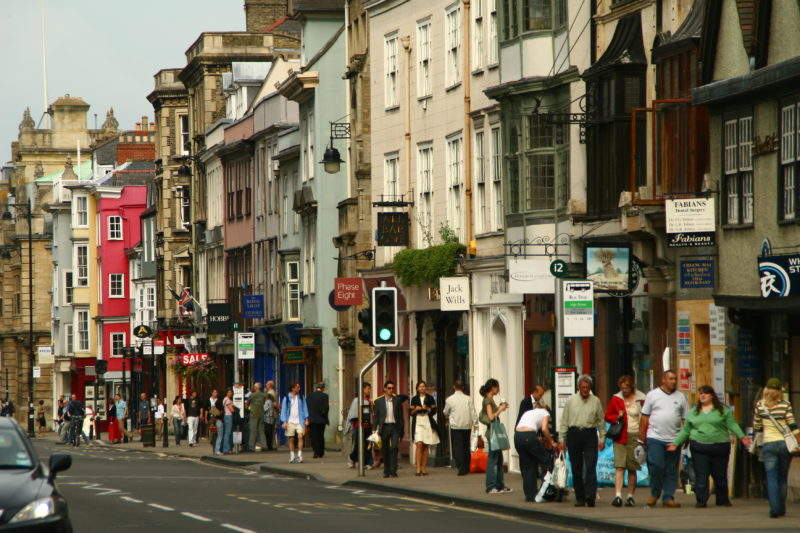 Britain's high street decline could be reversed by struggling retailers that improve customer experience or compete intensely on price.
2018 has seen some of the UK's most cherished retailers make announcements of store closures and job losses. However, there are some success stories in this shrinking market, with companies competing purely on price or committing to significantly improving customer experiences performing well.
Data from GlobalData Retail shows that in-store shopping in the UK has been on the wane since it peaked in 2007, meaning the much-reported 'death of the high street' is beyond question.
Between 2007 and 2017, in-store purchasing (excluding food & grocery) declined with a compound annual rate of change (CARC) of -0.9%. This may not sound a lot, but it represents a fall in value from £170.6bn to £156bn.  The growth of e-retail in the UK is also undeniable, with MarketLine data showing that it grew with a compound annual growth rate or CAGR of 9.9% between 2013 and 2017 to reach a value of £43.9bn.
Focus on price paying dividends
Companies that focus purely on price are thriving on the UK high street. Primark offers no online retail presence and runs no significant advertising campaigns, but grew 18.6% in 2017. Aldi's position also offers no online retail and minimal service, but it is expected that the UK and Ireland exceeded £10bn in revenue for the first time in 2017, after it opened a further 76 stores, taking its total to 762.
This is no guarantee of success however, as the difficulties at Poundworld show; it was heavily impacted by the fall in sterling following the Brexit referendum and succumbed to competition from similar retailers.
According to the Office for National Statistics, real wages have not significantly grown in the UK for over a decade, meaning retailers offering low prices will always find a significant market.
Improving customer experience will increase footfall
People are not entirely averse to shopping in-store if they feel they are getting a service that is not available online. If they weren't, more high street stores would have closed by now, but in the rush to fight the unwinnable price war with Amazon, retailers have cut costs to the point of offering very little in the way of service.
The UK Customer Satisfaction Index  found that overall customer satisfaction stands at 77.9 (out of 100), down 0.2 points compared to January 2018 and 0.3 points compared to July 2017 – the first time since January 2015 that two consecutive UKCSI surveys have shown a decline in overall satisfaction.
Department stores are struggling badly but John Lewis continues to buck the trend. The John Lewis brand saw revenues grow 1.8% in the financial year ended January 2018 and the growth was profitable as operating margins remained stable at 6.4%.
The brand is synonymous with attentive staff, a good product range, price matching, and pristine stores that people enjoy spending time in. This high quality customer experience is key to its success and this was borne out at the 2017 GlobalData Customer Satisfaction Awards, where the company won the much-coveted Best Instore Experience award, as well as finishing second in the Best Retailer Category behind AO.com.