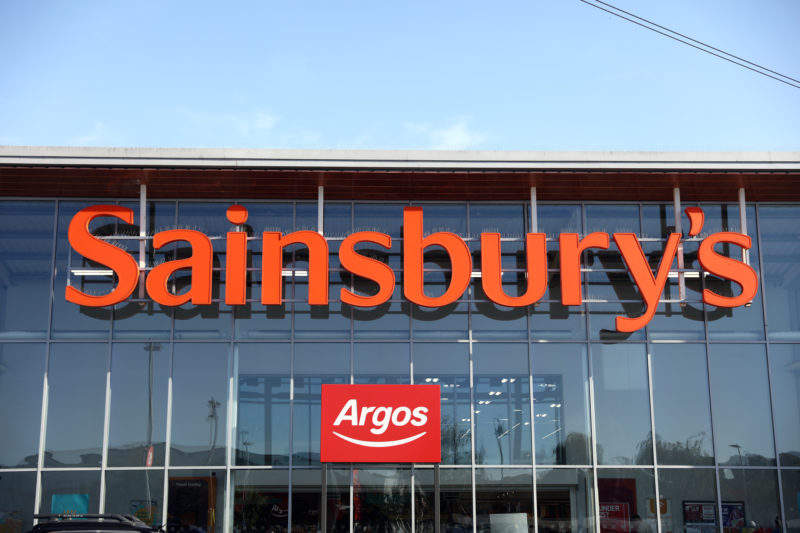 Sainsbury's summer growth is due to the seasonal market, not internal performance.
Sainsbury's has announced results for the first six months to September this year. Revenue is up 3.5%, rising from £16.3bn to nearly £17bn; underlying pre-tax profit grew more than 20%.
The company's performance was driven primarily by 7% sales growth in online grocery, and in grocery and merchandise of 1.2% and 1.5% respectively over the same period.
At first glance this seems to be continued steady growth from one of the most recognizable names on the British high street, but a deeper look reveals a company enjoying the seasonal nature of the market while losing customers to newer competitors.
Sainsbury's has ridden the long, hot summer
By its own admission, the company's performance is due primarily to a longer-than-expected summer in the UK this year, which boosted sales categories such as garden furniture, outdoor games and barbeques.
This is something that competitors have also experienced. Tesco , Sainsbury's main competitor, also registered underlying profit growth exceeding 20% alongside revenue growth of 12.3%, nearly four times higher than that of Sainsbury's.
Asda merger remains expensive
Down 13% on the same period last year, Sainsbury's net profit paints a worse picture of the supermarket's current position. The company cites additional costs related to the acquisition of Argos and proposed merger with Asda for the decline. Choosing to merge with Asda amid continuing wage stagnation represents a risk given consumer downward pressure on prices, which has driven many consumers through the doors of cheaper discount supermarkets.
It's not known how much benefit Sainsbury's will get from the merger, but at the moment it is doing significant damage to the short-term performance of the company.
Sainsbury's has steadily lost market share in recent years to the cheaper supermarkets. According to the Kantar Worldpanel, the company has lost more than half a percent of market share over the last two years, with Aldi and LIDL picking up a combined 2.3% market share over the same period.
Sainsbury's has made efforts to cut prices, and to its credit it has reported sales volume increases for product lines where prices have been reduced. However Sainsbury's retains its public image of being a rather expensive store and consumers are quick to switch to cheaper alternatives when they need to.