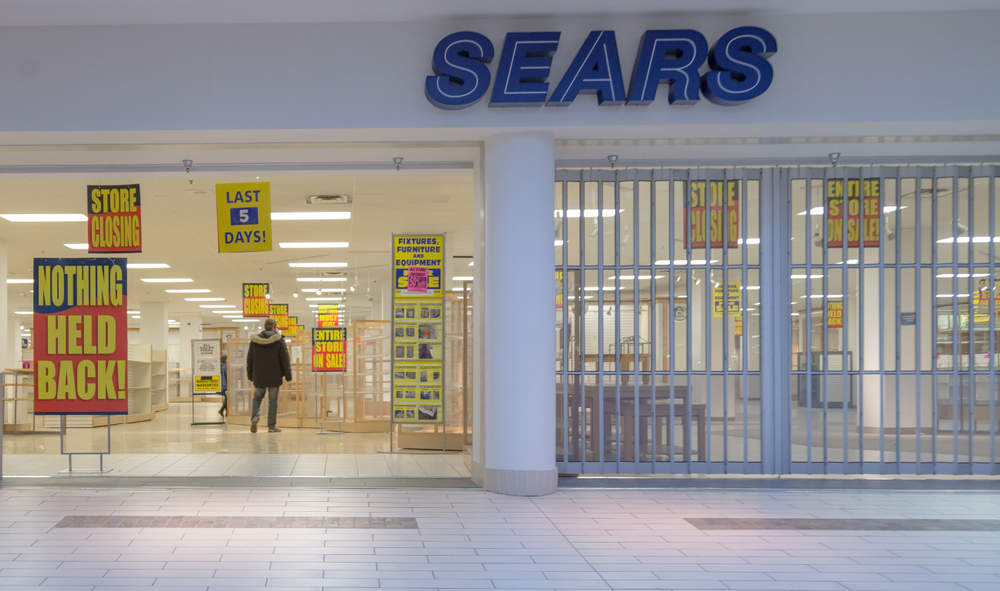 Formerly the largest retailer in the world, Sears has after years of speculation entered chapter 11 bankruptcy protection.
For some years observers have warned of such faith for the retailer.
Now $5.6bn of debt will be reorganised and 142 stores will close in an effort to reignite the company.
The group began to decline soon after its creation in 2005, unable to compete on price with large retailers such as Wal-Mart and then online retailers such as Amazon.
However, much of the company's misfortunes were self-inflicted, selling popular exclusive brands and failing to invest in stores.
Department stores in particular have also fallen out of favour, with US Census Bureau data showing sales fell with a compound annual rate of change of 3.0% between 2013 and 2017.
CEO to blame?
As the Chairman, CEO and leading shareholder, Eddie Lampert has some blame to carry.
His corporate failings and stubborn refusal to pursue proven solutions to retail problems has denied Sears a better chance of recovering past glories, plunging the company into bankruptcy .
Sears Holdings Corporation, created from Kmart, Sears, and Roebuck and Co merging in 2005, was supposed to provide the involved companies with massive economies of scale.
Intended monetary gains have never materialised, and the companies do not sit well together.
In response to a lengthy series of dire financial results bold action was required.
However, the leadership style of Lampert not only prevented any such overhaul but also conjured a poorly performing corporate strategy.
Sears bankruptcy reasons
Expensive failures
One such strategy was the much vaunted 'Shop Your Way' loyalty scheme.
Despite turning into an expensive failure, Lampert has maintained his support amid ongoing financial struggles.
Lauded by the CEO as the future of Sears, 'Shop Your Way' failed to increase consumer spending and was implemented at the expense of store investment.
Worse still, the scheme took so long to explain that productivity of checkout staff collapsed, deterring more consumers from entering stores.
Asset sell-offs
Failing to invest in stores drove customers away, a situation made worse by the selling of popular brands such as Craftsman to rivals.
Asset sales such as Craftsman helped to provide much needed cash flow at the point of sale, staving off closure.
However, the company's remaining portfolio continued to make substantial losses and had little to attract consumers.
Round after round of store closures have so far failed to do achieve much in way of a recovery. The long-term impact is fewer and fewer Sears could gain revenue.
Whilst the company has repeatedly veered dangerously near to collapse, the likelihood of Sears returning to profitability has plummeted as the available financial resources dwindle.
Decisions predicated on a sound retail business strategy could have done much to save the ailing company from Chapter 11 had they been enacted years ago. ]