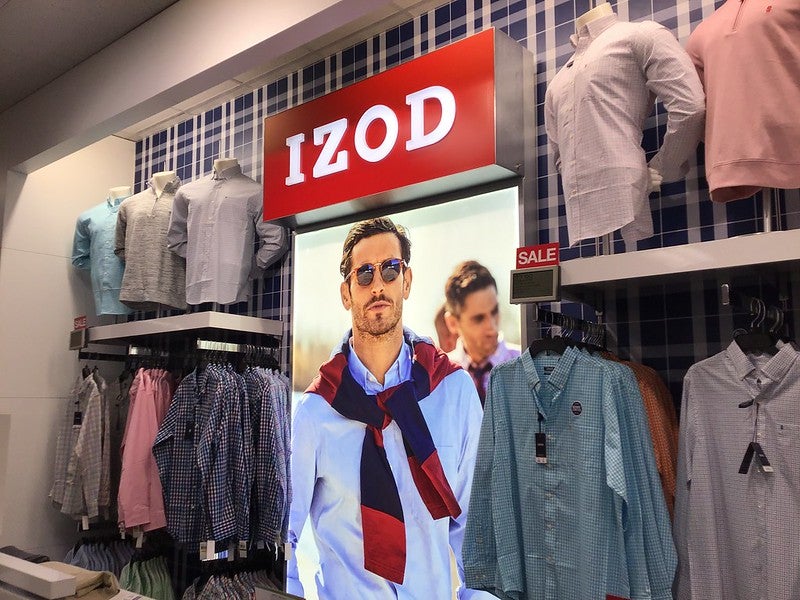 US-based brand management company Authentic Brands Group (ABG) has completed its previously announced acquisition of Heritage Brands from clothing firm PVH.
The $223m deal includes the Izod, Van Heusen, Arrow and Geoffrey Beene trademarks, as well as certain related inventories and other assets.
The two companies signed the definitive agreement for the deal in June.
Van Heusen, Izod and Arrow have a total of 60 licensing partners across the sportswear, dress furnishings, denim, footwear, accessories, fragrance and home markets among others.
ABG will adopt all the licensing partnerships and marketing initiatives held by these brands.
PVH will continue to run the brands' dress furnishings businesses in North America under a licensing agreement with ABG.
After the deal, PVH will continue to own and operate the intimates and underwear businesses, led by Warner's. It will also operate its dress shirt and neckwear business, including under the brands being sold according to to a license from ABG.
Centric Brands has received the licence for Izod men's sportswear, while United Legwear and Apparel secured licences for Van Heusen and Arrow men's sportswear.
PJ Solomon acted as PVH's sole financial adviser for the transaction.
PVH CEO Stefan Larsson said: "PVH is entering a new growth chapter, executing against our accelerated recovery priorities and with clear focus on unlocking the full potential of our iconic, global growth brands, Calvin Klein and Tommy Hilfiger.
"We also believe that ABG is well positioned to further develop and support our former Heritage Brands for future success.
"On behalf of PVH, I want to thank everyone who has been a part of the Heritage Brands team over the years, helping us become the strong, global company we are today."
PVH has been in operation for 140 years and currently serves customers in more than 40 countries.