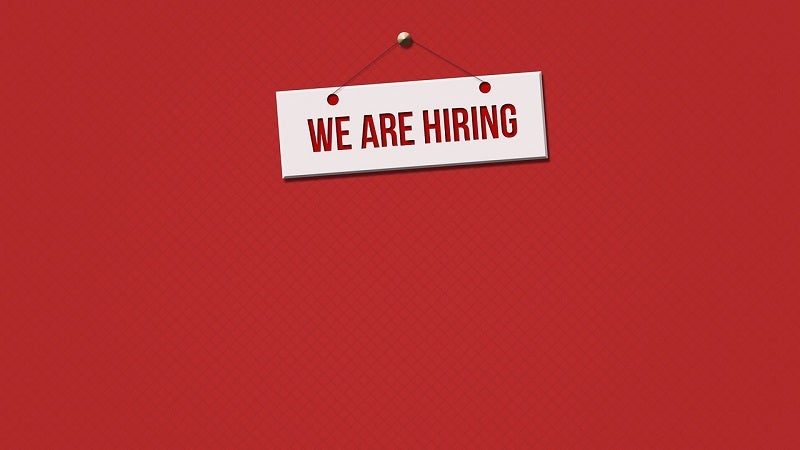 In no particular order, using industry insights, Retail Insight Network reviews five of the best retail companies with UK outlets to work for.
Best retail companies to work for 2019
1) IKEA
Swedish multinational furniture and home products company IKEA employs over 100,000 employees globally and has 27 stores in the UK. With a 3.8 out of five review rating on Glassdoor, 78% of reviewers approve of the CEO and 70% would recommend working at IKEA to a friend. Advancement opportunities and a great co-worker oriented environment are some of the benefits listed for this company.
An IKEA customer service representative from Florida, USA said: "I have been working at IKEA full-time for more than a year. Great place to work for – You will feel very comfortable."
Accolades won:
Glassdoor Best Places to Work 2019: (#16)
Glassdoor 25 Highest Rated Companies for Vacation & Paid Time Off 2018 (#3)
Glassdoor Best Places to Interview 2017: (#13)
Glassdoor Top CEOs 2017: (#36)
People's 2018 Companies that Care (#31)
Best Places to Work for LGBT Equality 2016 & 2018
Fatherly's 50 Best Places to Work For New Dads 2018 (#25)
We're proud to fly the rainbow flag across all our UK stores. Equality is a human right and as a humanistic and values driven company, we'll ensure our LGBT+ co-workers have the right to be themselves, be treated fairly & given equal opportunities #IDAHOTB https://t.co/2iVx8bhWLU pic.twitter.com/jDDI53tbx9

— IKEA UK (@IKEAUK) May 17, 2019
2) Dunelm
British home furnishings retailer Dunelm holds a 4.1 review score, 89% CEO approval and 80% friend recommendation on Glassdoor. Employing over 9,000 staff, Dunelm reviews report benefits such as staff discounts, good pay, excellent annual leave, and a family-like team environment.
A Dunelm sales assistant from Darlington, UK said: "Everything [is a pro]. Great staff – all lovely and friendly and welcoming, always there for you when you need them and willing to give help and advice wherever possible. Great overall atmosphere and family environment – amazing place to work."
Accolades won:
Glassdoor Best Places to Work 2019: (#33)
Head into your local Dunelm store this weekend and help us put the fun in fundraising with @macmillancancer, while making lots of money for a very worthy cause! > https://t.co/JVUjCGd3Tx pic.twitter.com/DsnPBg08r4

— Dunelm (@DunelmUK) February 15, 2019
3) Savers Health and Beauty
UK health, home and beauty retailer Savers has over 3,000 employees across more than 400 stores. The company has a 3.2 review rating on Glassdoor, as well as a 55% score in friend recommendations and a 67% CEO approval. Staff rewards include holidays, designer handbags, and theatre and concert tickets.
Workplace engagement and employee management specialist Best Companies said: "The company operates by flat structure, with even directors getting involved in the day-to-day running of stores. Decisions are made as a team and new ideas are trialled to ensure that all staff members have a chance to offer feedback.
"The company runs a scheme called Drive, an eight-month development programme aimed at fast-tracking store managers into broader regional roles. Similarly, their Empower scheme helps assistant managers become store managers through seven monthly workshops, while the Step Up programme provides supervisors with the training they need to advance."
Accolades won:
The Sunday Times 25 Best Big Companies To Work For 2019: (#4)
The Sunday Times 25 Best Big Companies To Work For 2018: (#7)
The Sunday Times 25 Best Big Companies To Work For 2017: (#10)
The Sunday Times 25 Best Big Companies To Work For 2016
The Sunday Times 25 Best Big Company 'One to Watch' 2015
✨🎉NEW STORE ALERT🎉✨

This morning saw another fabulous Savers Health & Beauty opening in Waterloo, Liverpool.

The store looks amazing and the team is ready to rock and roll! Pop in and stock up on bargains today 🙌😍#SaversHB #NewStoreOpening pic.twitter.com/CinvDkJoiq

— Savers (@SaversHB) May 17, 2019
4) Iceland
With a 3.3 review rating on Glassdoor, UK supermarket chain Iceland also holds a 75% CEO approval and 56% of staff would recommend working at the company to a friend. Iceland employs more than 26,000 staff and offers incentives such as Christmas vouchers and personalised cards for employees who have worked at the company for more than 12 months.
Best Companies said: "All frontline staff were given a pay-rise in November 2018, with a further rise expected for 2019 in order to increase the gap between Iceland's hourly rate and the national living wage. This £3m investment helped to make all staff feel more valued.
"Every colleague across the business has the opportunity to contact the board of directors via the Voice of the Stories email address. The initiative was launched last year for colleagues to share brilliant business ideas or serious concerns."
Accolades won:
The Sunday Times 25 Best Big Companies To Work For 2019: (#8)
Shopper: "So, did you watch the show? I can't believe they all…"
Cashier: 😲

Be warned, do not mention any spoilers to our store colleagues today 🐉 ❄️ 🔥 🤣 pic.twitter.com/u7tchLsfrO

— Iceland Foods ❄️ (@IcelandFoods) April 15, 2019
5) Lush Cosmetics
UK cosmetics retailer Lush employs over 15,000 staff in 47 countries. Lush has a 3.6 review rating on Glassdoor, an 80% CEO approval and a 70% friend recommendation score. Staff reports reveal that the company offers a good staff discount, decent salary and a positive shop floor atmosphere.
A Lush sales associate said: "Everyone is welcome to work here. Flexibility in shifts, positive shop floor atmosphere – great place to work."
Accolades won:
Indeed Overall Top-Rated Workplaces 2018: (#7)
Indeed Top-Rated Workplaces in Retail 2019: (#2)
Glassdoor Best Places to Work 2017: (#46)
We're excited to announce Lush has been awarded second place in the best retail companies to work for by https://t.co/VpArKEYTwn based on user rating and review 🎉 pic.twitter.com/KxuJOqyOPA

— LUSH UK (@LushLtd) March 26, 2019