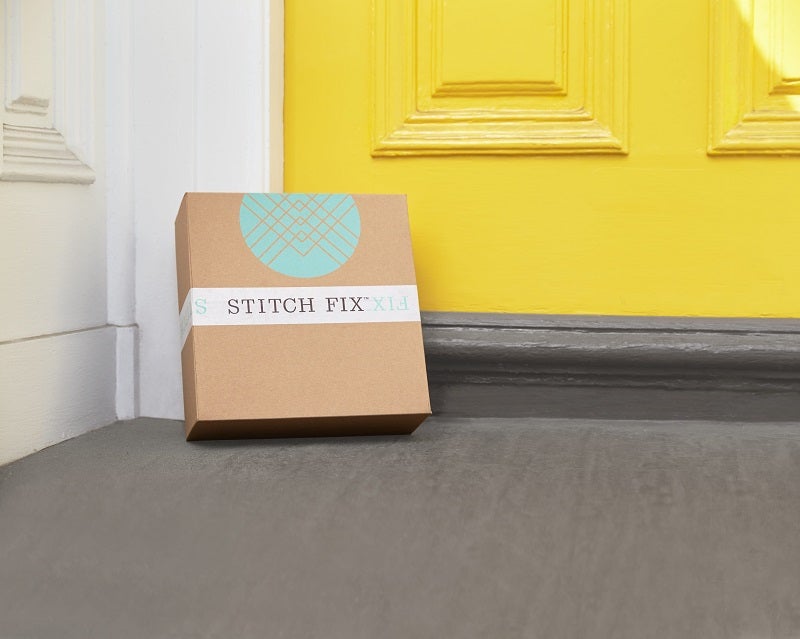 Fashion subscription boxes are on the rise, offering style algorithms to virtual and in-house stylists. With the fashion retail world continuously shifting into a new technological and convenience-led age, Retail Insight Network takes a look at five fashion subscription box companies and asks if this service is the future of clothing retail.
1) Stitch Fix
A subscription box for women, men and children, US-based Stitch Fix has garnered traction over the past two years for its combined use of human stylist and data algorithms while offering petite, plus-size and maternity clothing.
The company also launched in the UK this year offering women's and men's subscriptions.
To use the Stitch Fix service, customers complete a style quiz, request a 'Fix Delivery' and only pay for what they keep. Shipping and returns are free and customers can either sign up for automatic deliveries or order on demand.
Price: $20/£10 styling fee per shipment, credited towards kept items
2) Frank And Oak
Currently only offered in the US and Canada, the Style Plan from Frank And Oak offers ethically-sourced and sustainably-made clothes for women. Style Plan subscribers can save up to 20% compared with regular Frank And Oak prices and can skip a month or cancel for free at any time.
Frank And Oak Style Plan service subscribers share information about themselves in order for Frank And Oak's stylists and algorithm to choose items. Customers can preview and edit their monthly box and have seven days to decide what they want to keep.
Price: No monthly fee, monthly box subject to a $25 styling fee if the entire box is returned
3) Thread
Combining expertise from its stylists with artificial intelligence (AI), UK-based Thread is one of the few fashion subscription boxes aimed at the men's clothing market. Thread's extensive style quiz assigns customers to their very own stylist, who issues them with a style summary. Stylists update subscriber's homepages every week with new outfits, giving subscribers the option to like or dislike recommendations.
The company also operates an online store via its website where customers can also purchase items individually.
Price: Free – shipping is free on orders over £50 and £4.99 on orders under £50. First-time customers get £15 credited to their account to use within three days for orders over £50.
4) Fabletics
To start shopping with US-based fitness clothing brand Fabletics, customers complete a short quiz to tailor personalised outfit recommendations to the subscriber's lifestyle. They can then start shopping from thousands of curated styles and check out as either a guest or VIP member.
VIP members can save up to 50% off regular pricing and earn points towards free loyalty items. The subscription service also allows users to skip the month. However, this has to be done by the fifth of each month or users will be charged.
For new VIP members, outfits start from £20 and members can cancel at any time.
Price: $49.95/£44 per month, which can be used as credit to spend or save, with free exchanges and free delivery for orders of $49.95/£44 and over.
 5) M.M. LaFleur
US women's apparel brand M.M. LaFleur aims to create a personalised wardrobe solution for professional women. Customers can shop M.M. LaFleur items in three ways: visit a showroom, shop online independently or allow M.M. LaFleur's team of stylists to assemble a curated 'bento' box just for them.
A little different from the previous four companies, M.M. LaFleur does not offer a continual subscription service so customers can order a bento box whenever they like. However, upon completing a survey and creating a style profile, customers can expect to receive six to seven pieces of clothing and accessories, for four days.
Price: Separates start at $75 and dresses at $145, with free delivery and returns.
Fashion industry comments on the rise of the fashion subscription box
UK clothing manufacturer Hawthorn founder and chief financial officer Rob Williams said: "In our experience as a clothing manufacturer, fashion subscription boxes have been around for some time; however we have seen an increase in enquiries for them recently.
"There has been an increase in enquiries for these types of boxes from independent start-ups; however we have had none from established companies. It is my view that more established companies have more of an understanding about consumer choice and that not necessarily every consumer would like a subscription box based service, so choose to offer more conventional retail solutions.
"With regards to them being the future of fashion retail, I don't believe they will be as such since consumers like to have choice when purchasing clothing and the concept of a brand making that choice on the behalf of the consumer is limiting.
"The concept of a subscription box could add to the issue of sustainability and textile waste since because the consumer isn't directly choosing the items, and thus has no emotional attachment to them, it could add to the issue of the fast fashion, throwaway culture. Fashion waste is a huge problem in the UK which we are always trying to discourage, so consumers purchasing clothing only which they really would like or choose to wear is important."
Rochelle White PR founder, stylist and creative director Rochelle White said: "Fashion is fast evolving with many fashion designers, retailers and brands turning to algorithms, data and AI to help understand trends and consumer behaviour. I think that with styling and stylists it's no different. Using the above methods could be a good and viable option for stylist moving forward and not put them out of a job. Yes, being a stylist is still a very human job but if you use these systems and work with them, they could provide insight and help predict trends ahead of time. Using this type of technology could analyse data to help a stylist know what people actually want and would like.
"Trends come and go pretty quick and with fast fashion outlets, and celebrities, it can be hard to keep up. Being able to predict what potentially could be the next big thing, could be an added advantage. This could help brands, retailers and stylists minimise the risk of mistakes, and could help them take their next step in a creative direction. It could help them understand colour patterns, styles and more.
"If stylist could have this level of information, they could become better at understanding who they work with and be able to make more accurate style recommendations and choices for clients, brands, and projects. If customers are opting for fashion subscription boxes, this could help make the selecting and made-to-order demand service tailored more towards their clients. I don't think that stylist should see this as something to fear but to try and embrace it as much as possible to help them do and deliver better service."