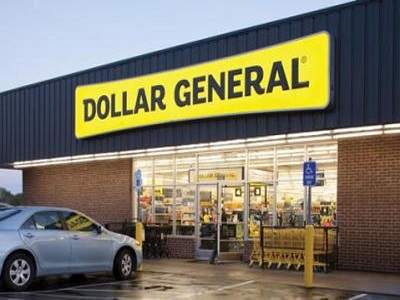 Variety store chain Dollar General completed the acquisition of 41 former Walmart Express stores in the US for an undisclosed amount.
The acquired stores are located in 11 states, including Florida, Oklahoma and Tennessee.
Dollar General CEO Todd Vasos said: "We look forward to the opportunity to better serve our customers in these communities by continuing to provide the convenience and value they expect from Dollar General."
Swedish home furnishing retailer Ikea unveiled plans to expand the warehouses at its Calgary and Edmonton stores in Alberta, Canada, with a $28m investment.
An average of 29,000ft² of space will be added to each of the existing warehouses.
Starting last year, these projects will support approximately 270 construction jobs in the province and lead to new positions at the Edmonton store.
SoftBank announced plans to sell its $7.9bn stake in Chinese online retailer Alibaba.
This transaction will help the Japanese company to reduce its debt, reported The Economic Times.
Following the sale, SoftBank's stake in Alibaba will decrease from the current 32.2% to 28%.
German internet company Rocket Internet has unveiled plans to invest in online fashion business Global Fashion Group (GFG).
Under the terms of the agreement, Rocket Internet will underwrite up to roughly €100m of the €300m capital increase in the company.
The luxury-value retailer occupies 30,000ft² spread across two levels, marking the retailer's first mall location in Northern Virginia and a first in PREIT's portfolio.
UK-based Sainsbury's agreed to acquire Home Retail Group for £1.4bn after five months of discussions.
The terms and conditions of the deal will be the same as those offered by Sainsbury's last March, when Steinhoff of South Africa stepped out of the acquisition race.
Home Retail had then stated that it would recommend Sainsbury's offer to its shareholders.
UAE-based hypermarket operator Lulu Group announced plans to invest Rs50bn ($751m) in India over the next four years.
It intends to open shopping malls across major cities by 2020.
Among the cities that the firm shortlisted include Chennai, Thiruvananthpuram, Bengaluru and Hyderabad, reported Press Trust of India.
Alibaba signed an agreement to purchase a controlling stake in Lazada, an e-commerce platform in South East Asia.
The transaction comprised a $500m investment in newly issued equity capital of Lazada and acquisition of shares from certain shareholders of Lazada, for a total investment of approximately $1bn by Alibaba.
US-based online car retailer Carvana opened a fully automated, coin-operated car vending machine in Houston, Texas.
The company stated that its car vending machine offers a unique experience for customers who buys a car online.
Located in an eight-storey building, the new car vending machine can store up to 30 cars.
Media firm Vivendi will acquire a 15% interest in retailer Groupe Fnac, with an aim to bolster its digital businesses into several markets.
Vivendi has agreed to subscribe to a reserved capital increase for €159m at a price of €54 a share, representing Fnac's closing share price on 8 April.
Following completion of the capital increase transaction, Vivendi will own approximately 15% of Fnac's share capital and voting rights.
Spar opened its new Interspar Hypermarket in Vienna, Austria, which is spread over three levels.
This outlet also incorporates the Interspar first take-away in Austria.
The hypermarket is located in the district of Floridsdorf, and was rebuilt after eight months of reconstruction.