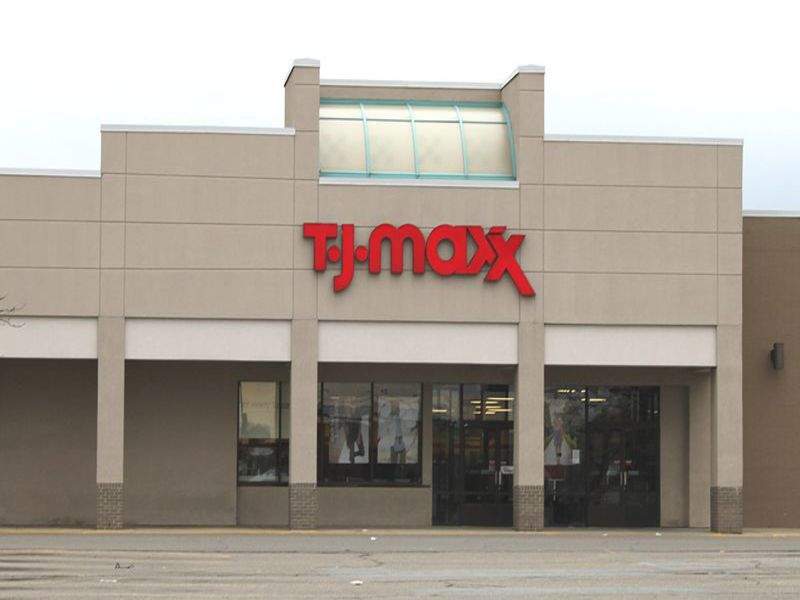 US-based department store chain TJX Companies is reportedly planning to expand its presence by adding 1,800 new stores worldwide.
TJX is the parent company of TJ Maxx and Marshalls and also announced plans to test a new home store different from its HomeGoods chain, but did not disclose any relevant details.
AP reported TJX Companies CEO and president Ernie Herrman saying: "Looking ahead, we feel great about our prospects for growth in the near and long-term and building our market share."
Grocery retailer Aldi announced plans to invest $1.6bn in remodelling and expanding more than 1,300 stores of its US stores by 2020.
The retailer claimed that the look of the new stores is meant to offer a modern and convenient shopping experience to its customers, with a focus on fresh items such dairy produce, as well as bakery sections.
Aldi has added a wide range of products over the last few years, including liveGfree gluten-free foods, SimplyNature organic items and Little Journey baby products.
Apparel and home furnishings retailer JC Penney Company is set to optimise its national retail operations with the closure of up to 140 outlets.
The retailer also plans to close two distribution facilities over the next few months.
These decisions will help the retailer to align its bricks-and-mortar presence with its omnichannel network.
Babies' and young children's apparel retailer Carter's acquired lifestyle brand Skip Hop Holdings from private equity firm Fireman Capital Partners for a sum of $140m.
This all-cash transaction is subject to a working capital adjustment, and includes a potential future payment of up to $10m upon achievement of certain fiscal targets in 2017.
Skip Hop retails products such as diaper bags, children's backpacks, travel accessories and home gear, as well as hardlines for playtime, mealtime and bathtime for families with young children.
Its products are distributed in more than 5,000 stores in over 60 countries.
UK department store chain John Lewis revealed plans to axe about 400 jobs in its soft furnishing services and restaurants as part of restructuring of its business.
Approximately 770 employees will be affected by the reorganisation, and they will be encouraged to apply for the 386 newly created posts.
The move comes as the retailer accelerates its strategy to adapt to the changing needs and behaviours of customers, who are now commonly favouring online shopping.
US-based retail sporting goods chain MC Sports announced it intends to close all 66 of its stores across the Midwest.
The company provides shoppers in seven states with discounts on more than $110m worth of sporting goods and apparel brands.
The clearance sale is currently underway, and will be overseen by a joint venture between Tiger Capital Group and Great American Group.
US-based retailer Dick's Sporting Goods is set to open five new stores in Iowa, New York, and Georgia.
The new stores are scheduled for opening on the second week of March, covering approximately 180,000ft² of retail space.
Dick's Sporting Goods executive vice-president and chief marketing officer Lauren Hobart said: "Having a presence in these cities will allow us to better-serve the athletes and outdoor enthusiasts who live there."
US-based retailer Walmart announced the $51m acquisition of online outdoor retailer Moosejaw.
Moosejaw currently operates ten physical stores and carries more than 400 brands, including Patagonia, The North Face, Marmot, Arc'teryx and more. It also maintains an active online retail presence.
The company will continue to operate its site and stores as usual following the acquisition, and will run as a standalone and complementary brand to Walmart's e-commerce sites.
US-based used car e-commerce platform Carvana opened a fully automated coin-operated car vending machine in Austin, Texas.
The launch comes just two months after the firm opened a car vending machine in Houston.
The Austin launch will offer an innovative pick-up experience for customers who choose to buy a car online from the company.
US-based e-commerce company Amazon is planning to build a centralised air hub to support its growing fleet of Prime Air cargo planes in Kentucky, US.
The company anticipates that this new air hub will create employment opportunities for nearly 2,000 people.
Amazon worldwide operations senior vice-president Dave Clark said: "As we considered places for the long-term home for our air hub operations, Hebron quickly rose to the top of the list with a large, skilled workforce, centralised location with great connectivity to our nearby fulfillment locations, and an excellent quality of living for employees.
"We feel strongly that with these qualities as a place to do business, our investments will support Amazon and customers well into the future."