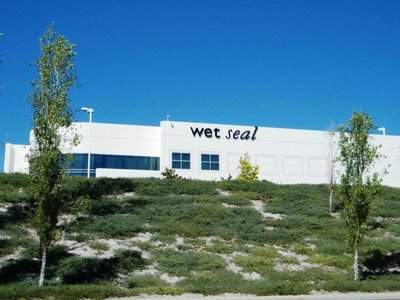 US-based teen retailer Wet Seal is to close down all of its stores.
On 20 January, the retailer issued a letter that notified its personnel about the closure of all the stores and the subsequent dismissal of employees.
The company has 148 employees working at its headquarters, and has 171 stores spread in 42 states.
UK-based retailer Tesco and food wholesaler Booker reached an agreement for a share and cash merger to create a leading food business.
Under the £3.7bn deal, Booker's shareholders will receive 0.861 new Tesco shares and 42.6p in cash, and following the merger, shareholders will assume a 16% ownership of the combined group.
It will also result to cost savings of approximately £175m, primarily in aspects such as procurement and distribution, as well as boost revenue to up to £25m per annum at the end of third year of closure of the merger.
Food retail chain SPAR International opened two stores in Switzerland.
Located alongside the Zurich Theatre, the new Spar express store is spread across 120m².
The retailer claimed that this store offers everything required on a daily basis for a wide range of customers, including commuters, businessmen, students and residents.
IKEA completed the installation of its fourth biogas-powered fuel cell system for onsite power generation at its store in San Diego, US.
The installation, commission and operation of the solution is expected to enable the retailer to generate a total of 1.5MW of energy through fuel cells, complementing its solar and wind arrays.
The 200kW biogas-powered cell will generate approximately 1,665,101kWh of electricity a year for the store.
Global health company Walgreens Boots Alliance entered an amendment and extension of the earlier definitive merger agreement with US-based retail pharmacy chain Rite Aid.
According to the amendment, Walgreens Boots Alliance will acquire all outstanding shares of Rite Aid, and both parties have agreed to reduce the price of each share of Rite Aid common stock.
Walgreens Boots Alliance will also have to divest nearly 1,200 Rite Aid stores and certain additional related assets to secure the required regulatory approval.
Online retailer Alibaba proposed a HK$19.8bn ($2.6bn) bid to privatise Intime Retail, in partnership with an entity owned by Intime founder Shen Guo Jun.
The bid involves cancellation of shares in Intime in exchange for a payment at HK$10 ($1.28) a share.
This represents a premium of approximately 53.59% over the average closing price of Intime shares over the last 60 days, and 42.25% over the closing price of HK$7.03 ($0.9) before the suspension of trading on 28 December last year.
Convenience retailer 7-Eleven selected NEC's point-of-sale (POS) solution to support its 8,600 stores across the US and Canada.
NEC will provide the TWINPOS G5100 POS with customer display to carry out promotions and share information, enabling a personalised customer shopping experience.
7-Eleven chief information officer and senior vice-president Raj Kapoor said: "We wanted to reach tech-savvy customers with a POS system that would streamline operations and improve customer engagement.
US-based retailer Sears Holdings Corporation announced plans to close 150 non-profitable stores, as well as divest its Craftsman brand to Stanley Black & Decker for $775m.
The moves are a part of the firm's plan to improve financial flexibility and long-term operating performance. The closures involve 108 Kmart and 42 Sears stores.
Sears plans to generate up to $1bn in liquidity through both a newly entered $500m loan, secured by real estate properties valued at more than $800m, and a previously announced standby letter of credit facility of up to $500m from certain affiliates of ESL Investments.
NIKE– Text.jpg" />
Nike opened a new store at Miami Beach's shopping district in Florida, US.
The new 31,000ft² two-storey, multi-sport store features multiple Nike products, personalised services and trained Nike store athletes.
Personalised services are available in specific spaces, including digital Nike+ running, soccer and basketball trial zones, Nike+ Service Station, and an in-store space with live in-store programming called The Stands.
Macy's unveiled plans to streamline its store portfolio by closing 65 outlets this year as part of its cost-efficiency efforts.
Of the 65 stores, 63 will close in early this year. The retailer also plans to close additional 30 stores over the next few years.
The move is expected to affect 3,900 employees.