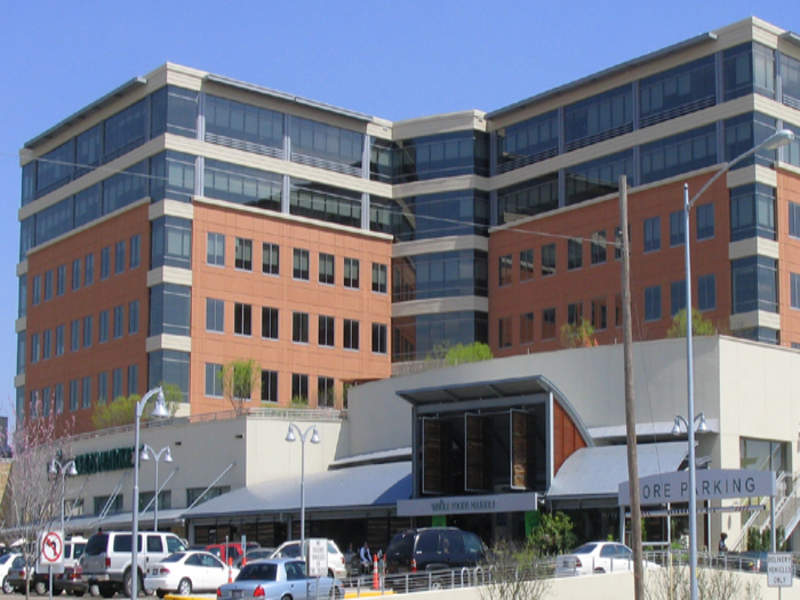 Amazon signed a definitive merger agreement to acquire American supermarket chain Whole Foods Market, for $13.7bn.
Amazon founder and CEO Jeff Bezos said: "Millions of people love Whole Foods Market because they offer the best natural and organic foods, and they make it fun to eat healthly.
"Whole Foods Market has been satisfying, delighting and nourishing customers for nearly four decades, they're doing an amazing job and we want that to continue."
---
Walmart is set to purchase online apparel retailer Bonobos under a $310m agreement, as the former aims to improve its e-commerce business.
The acquisition is part of Walmart's broader e-commerce strategy to improve the customer value proposition.
Walmart US e-commerce president and CEO Marc Lore said: "We're seeing momentum in the business as we expand our value proposition with customers and it's incredible to see how fast we're moving."
---
Luxury retailer Michael Kors Holdings announced plans to close between 100 and 125 stores over the next two years, due to declining sales.
Its total revenues decreased 11.2% to $1.06bn from $1.2bn in the fourth quarter of fiscal 2016, while its total revenue decreased 4.6% to $4.49bn in fiscal 2017 from $4.71bn in fiscal 2016.
Michael Kors Holdings chairman and chief executive officer John Idol said: "Fiscal 2017 was a challenging year, as we continued to operate in a difficult retail environment with elevated promotional levels."
---
US-based grocery retailer Supervalu collaborated with cloud and recovery services provider Sungard Availability Services to replace its mainframe technology infrastructure.
The partnership is part of a transformation programme aimed at reducing costs, improving flexibility, and supporting Supervalu's network of more than 2,000 grocery stores.
Supervalu chief technology officer Chad Mead said: "We plan to strengthen operations across our enterprise and add shareholder value by transforming our approach to technology."
---
Sears Canada is set to close 59 stores and axe 2,900 positions as part of a court-supervised restructuring plan.
The move came after the retailer secured temporary indemnity from creditors from the Ontario Superior Court of Justice under the Companies' Creditors Arrangement Act (CCAA).
The closures include 20 full-line locations, 15 Sears Home Stores and ten Sears Outlets, as well as 14 Sears Hometown locations.
---
US-based payment solutions provider Verifone launched two new mobile point-of-sale (mPOS) products, in order to provide portable payment solutions to retail merchants.
These products are expected to maximise the functioning of the company's Linux-based Verifone Engage platform.
According to the company, the V240m and e285 devices are commerce-enabled and certified with the highest level of global security, PCI 5.0.
---
Private equity firm Sycamore Partners signed an agreement to acquire US-based office supplies retailer Staples in a $6.9bn deal.
Under the terms of the agreement, Sycamore will buy the common stock of Staples for $10.25 a share.
Staples board chairman Robert Sulentic said: "Today's announcement is the result of a comprehensive process in which our board, with the assistance of a transaction committee comprised of independent directors, and outside financial advisors, explored and considered various alternatives to enhance value for our stockholders."
---
UK-based mobile payment and customer engagement start-up Yoyo Wallet secured a £12m investment through a Series B round, which was supported by German retail company Metro Group's venture arm Horeca.
Other participants in the fundraising programme are Woodford Investment Management and Touchstone Innovations.
Yoyo Wallet co-founder and CEO Alain Falys said: "This new funding will allow us to provide the benefits of customer identification and mobile engagement to a wider array of retailers, large and small, in the UK and across Europe."
---
L1 Retail agreed to purchase UK-based health and wellness retail chain Holland & Barrett from Nature's Bounty and Carlyle Group for £1.77bn.
Owning a global network of 1,150 stores, Holland & Barrett reported more than £610m in annual revenues last year.
L1 Retail managing partner Stephan DuCharme said: "Holland & Barrett is a clear market leader in the UK health and wellness retail market, with attractive growth positions in other European and international markets, and growing online presence, with a leading customer loyalty programme and ten million active cardholders."
---
NIKE announced its intention to cut 2% of its global workforce, as part of its efforts to streamline operations.
The retailer also intends to get rid of 25% of its product styles.
In order to double the speed of getting the products to the market, Nike is also working on reducing product creation cycle times by half, as well as creating the new Nike Direct organisation to improve direct connections with consumers.