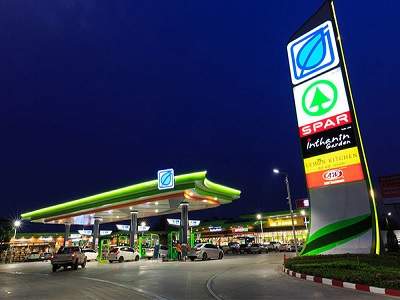 Netherland-based food retail chain Spar International signed a partnership with Bangchak Retail Company (BCR) to expand its retail presence into Thailand.
This agreement will see a €74m investment to establish 300 new Spar stores by the end of 2020.
Spar International operates more than 12,100 stores across various countries and recorded retail sales of €33bn last year.
Amazon announced plans to open a new fulfillment centre in Las Vegas, Nevada, US.
The new 800,000ft² fulfillment centre will be the third facility in North Las Vegas.
The currently company employs more than 1,500 full-time hourly associates at its two existing North Las Vegas centres and is expected to create more than 1,000 new jobs.
US-based Southeastern Grocers simultaneously opened 73 new Harveys Supermarkets in various locations across the country.
The owner of retail units such as BI-LO, Fresco y Más, Harveys and Winn-Dixie, Southeastern Grocers claimed that the new stores will cater to the needs of local communities with a focus on great value and quality food.
Southeastern Grocers is also offering discounts on more than 3,000 items at the Harveys Supermarkets through various deals.
US-based retailer Macy's sold its five stores to General Growth Properties, a real estate investment firm.
This deal is a part of Macy's existing strategy to obtain profitable growth by reallocating investments to its highest growth-potential stores and digital businesses.
The company also plans to capitalise on opportunities within the company's real estate portfolio.
US-based supermarket chain Walmart will accept Chase Pay on its website, mobile application and in its outlets through the Pay app.
Chase Pay allows customers to use the digital payment solution to buy conveniently and securely in-store and online while earning rewards and receiving offers.
Intended for Chase Visa credit and debit cards, Chase Pay safeguards customers through token technology, which utilises one-time complex codes to process transactions and keep the card information secure.
Canada-based department store retailer Hudson's Bay Company deployed a new robotic fulfillment system at its Scarborough Distribution Center, Toronto.
The distribution centre will contribute to a seamless experience for customers and further support Hudson's Bay's all-channel retail capabilities.
This solution is a pick-case shuttle system and is 12 to 15 times faster than a traditional manual process.
French-based retail chain Monoprix is set to open at Qatar-based Doha Festival City shopping mall, which is expected to open next February.
The new 7,000m² store is claimed to be the world's largest hypermarket, offering more than 35,000 goods across various local and international brands, which includes organic, fresh items from regional farmers.
The hypermarket also intends to provide different international brands such as those from UK, Spain and Italy, as well as include a new make-up collection from Paris and Milan.
Joint venture (JV) Advantage Smollan acquired digital distribution platform provider Flixmedia.
Flixmedia's platform is designed to drive sales conversion, basket value, and profit margins. The company assists brands and retailers to optmise and impact sales across all channels with personalised shopper experiences.
The platform utilises Flixmedia's global retailer network of more than 1,200 online properties across 68 countries.
UAE-based retail and online marketplace platform SOUQ.com launched its SOUQ Superstore online hypermarket.
SOUQ Superstore provides a wide range of products across different categories, including health & beauty, household needs, groceries, nutrition and supplement, pet care, baby care and food.
The superstore will also feature an organic food section, chocolate outlet, and stock food from around the world, which will be delivered to customers throughout the UAE, Egypt and Saudi Arabia.
Footwear retailer Skechers USA is shifting its business in South Korea from a third-party distributor to a new joint venture (JV) with Luen Thai Enterprises.
The new Skechers Korea joint venture will allow the company to use its sales and marketing strategies to further expand its footprint in one of the key international markets. The JV offices are based in Seoul.
Skechers currently has 57 concept and outlet stores in the country, of which 13 are Skechers-owned.