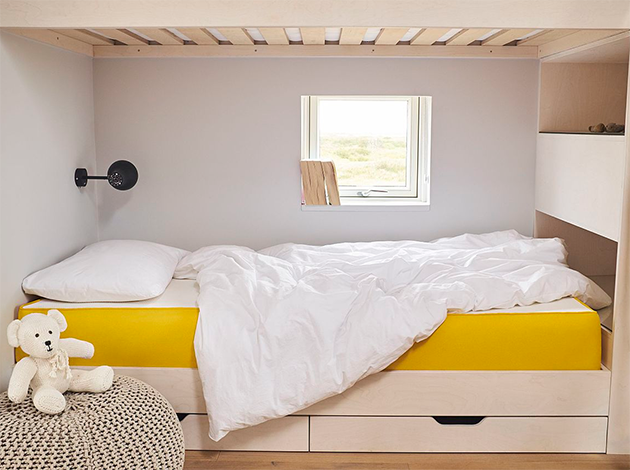 The influx of new boxed mattress specialists is set to make online a much more important channel for mattress retailers, despite concerns over tangibility, as these specialists improve awareness of their offers and address quality concerns.
Bensons most at risk from new entrants
The retailer under the most threat from these entrants will be Bensons for Beds. Other leading players have either taken clear steps to take advantage of the new more convenient product or have increased the convenience with which mattresses can be purchased. John Lewis has partnered with Simba, Dreams have their very own Hyde & Sleep website and Argos has enhanced the speed of its delivery with its FastTrack same day service. Market leader IKEA has the defence of allowing shoppers to take mattresses away from stores, along with very competitive prices.
Bensons' comparatively long and expensive delivery and mid-market positioning leave it particularly exposed. To counter, Bensons must make delivery faster and cheaper and emphasise its premium offer and service levels, such as its Comfort Station Adaptive, a test bed where the firmness of a mattress can be adjusted.
Online to take one fifth of the mattress market by 2021
Between 2014 and 2016, online mattresses sales grew by 33.6% to £120.1m, and research conducted by GlobalData showed that one in three mattress shoppers said that they predominantly researched and bought through online channels. This significant demand is being satisfied by a host of new pureplay specialists, like Eve, Leesa, and Simba, and online furniture retailers entering this sub-sector (e.g. Made.com launching 'The One' mattress). As initial resistance erodes and the new entrants develop, online sales will drive overall growth, accounting for over 20% of the value of all mattress sales by 2021.
The pureplays have been successful in attracting investors, with Eve receiving £17m in November 2016 and recent filings from Simba value the business at £38m. As well as greater production, these firms will increase spend on advertising and increasing awareness. Research shows that over one in four customers were aware of Eve and Simba and one in five knew of The One by Made and Hyde & Sleep, the boxed mattress offer from Dreams, with knowledge greatest in London and the North West.
A greater focus on quick and free delivery will also support growth for these retailers, with shoppers typically receiving their order within seven working days – both Eve and Hyde & Sleep provide next day delivery – which will entice those suffering uncomfortable beds who need immediate replacement, as many physical retailers have much longer lead times.
Concerns over tangibility being combatted by focus on quality
The main barrier for these pureplays to overcome is the lack of tangibility, with over 80% of shoppers saying they did not want to buy without testing a mattress to be sure of its comfort. However, the pureplays are aiming to overcome this by focusing on product quality in their advertising, offering 100-night trials and showcasing their products in showrooms and getting them stocked in department stores, as Simba has done with its John Lewis partnership. As awareness and trailing of this offer rises, it will generate recommendations and positive word of mouth, further driving traffic and conversion.